A New Neil Young Album:
Storytone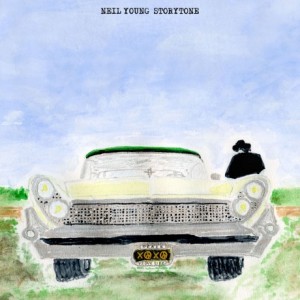 This new album is due out 4th November. There's a video online of one of the songs. The Deluxe album will contain two discs with  two versions of the sons. One with the full orchestra/big band and one as an acoustic. Yes that is Neil with a ninety piece orchestra.   I have been online and listened to the full album of the orchestral version.
I suggest it may take a few listens. But what's new?
Neil has been throwing his fans and audiences all over the place lately. One minute he performs totally acoustic, then light rock, a bit of folk, then good old super loud grunge with his friends Crazy Horse!
So now we have the Father of Grunge performing with a ninety piece orchestra, big band and choir. What can you say – Neil does what Neil wants.
The video below is the studio orchestral version of Who Is Going To Stand Up. There's also an acoustic version.
—————————–
More on this after 4th November.
Paul Costigan