Comment: Landscape Art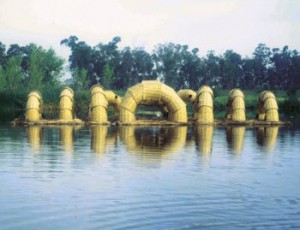 One of my many puzzles has been why within Australia, with all the diversity of natural landscapes, do we not see much landscape art.
What I mean by that are artworks that actually are designed in the landscape or at least using natural materials to be in the landscape. There's an article online about an architect who works with nature. click here.
——————————–
for more on architecture – click here
Paul Costigan, 20 August 2014