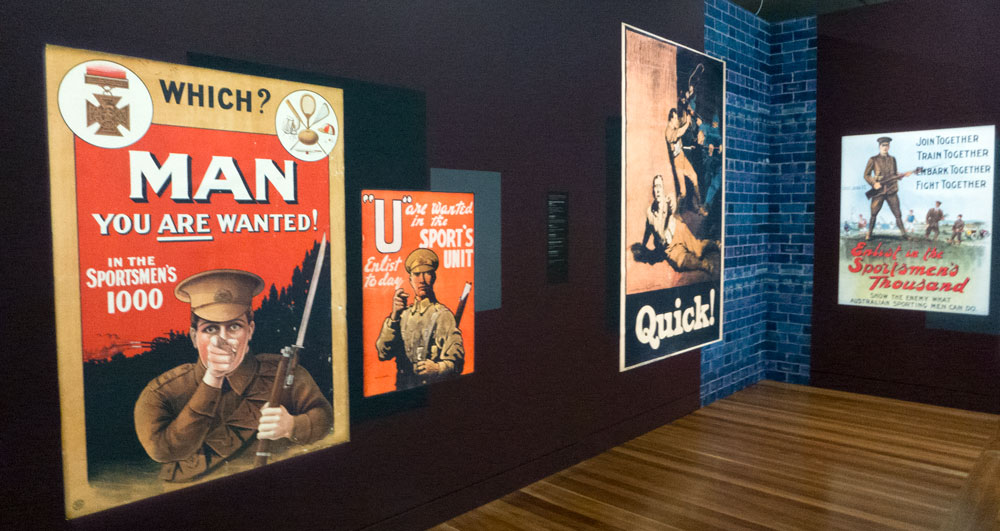 There's a special exhibition at National Portrait Gallery in Canberra. This is this institution's  contribution to the Anzac centenary.
The exhibition is titled: All that fall — Sacrifice, life and loss in the First World War.
Given the title of the institution, the first thing that may surprise you about this exhibition is that it isn't about portraiture. Most of the exhibition contains posters. There's also a couple of video presentations and several photographs.
Despite my quiet surprise that the exhibition was not about portraiture, I have to say that it is an interesting exhibition. This may be influenced by the fact that for a few years back whenever, I was involved in making political posters. But that's another story!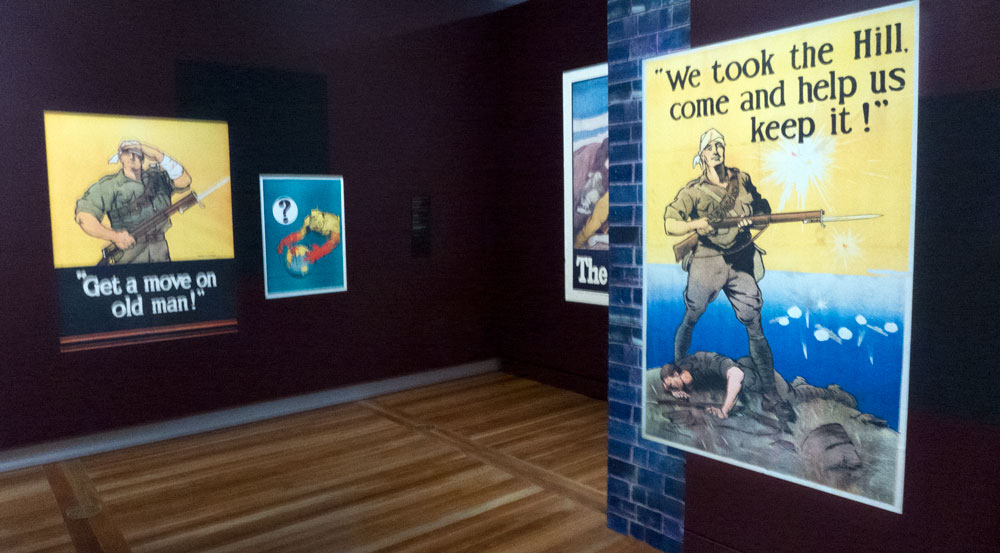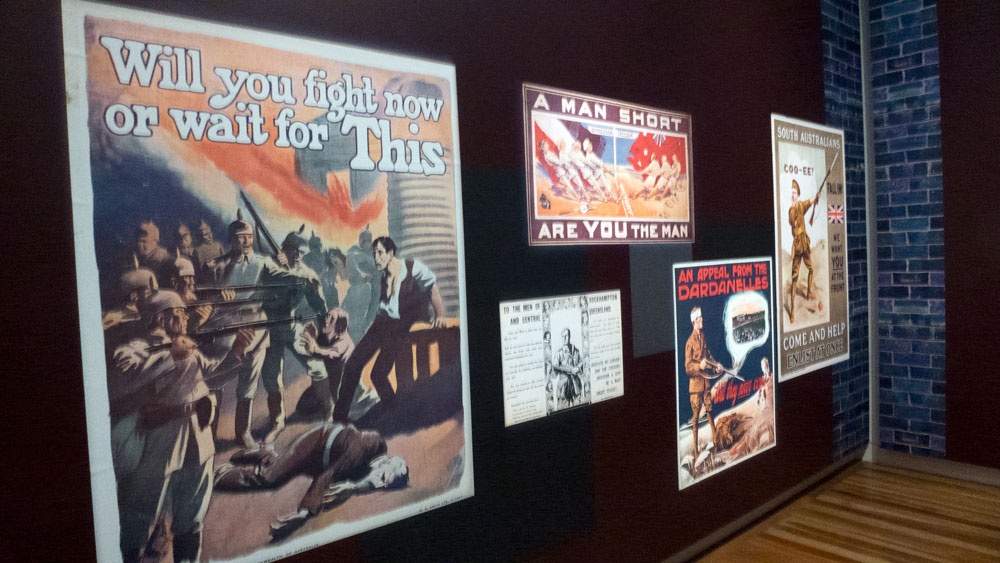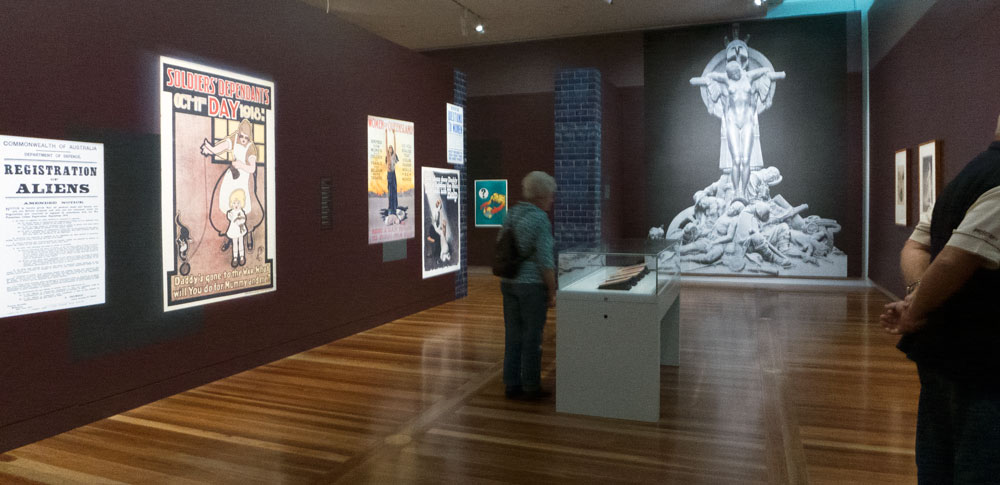 The WWI posters on exhibition are very much about propaganda and about 'encouraging' people to sign up to assist the war effort. The exhibition contains enlarged posters that make for very dramatic rooms of images. Many fingers are pointed. Many dire things are going to happen if you do not sign up or contribute! At the end of this exhibition, you will surely rush out the door and enlist!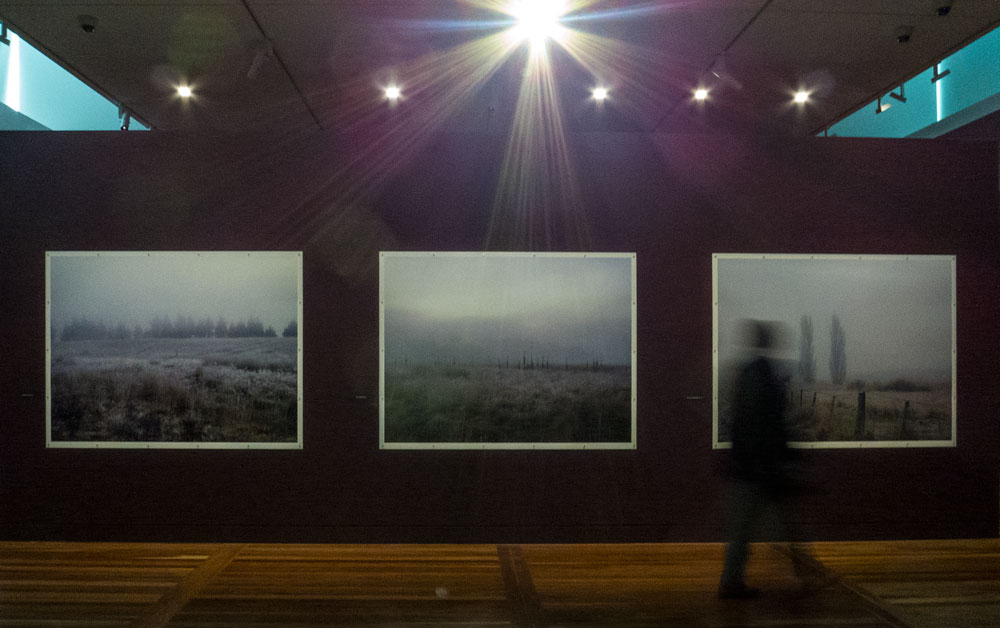 It was also good to see the three large colour photographs by local photographer Lee Grant. Her three works focus on the pain families endured because their loved remained lost to them in fields far away. She has used three images of local landscapes to denote the atmosphere of those foreign places where the many young Australians now rest.
All that fall runs till 26 July 205
Recommended
————————–
Paul Costigan