Review: Music
Mary Gauthier's
Mercy Now
( 2004 ); and
Between Daylight and Dark
(2007)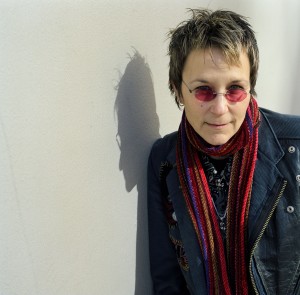 I am not sure when I became interested in Americana music. Some people think Americana is another part of American country music. Not for me. It sits somewhere between country, rock and at times a there's a little of the blues and ever now and then throw in a folk ingredient.
This is roughly where I put these two albums by Mary Gauthier. She has since put out three others and is due any week now to release another.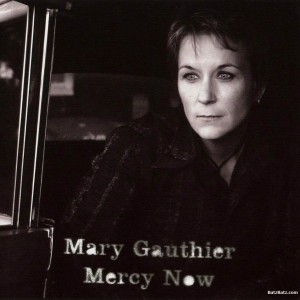 The New Orleans pronunciation for Gauthier is 'go-shay'.
Mary writes her own material and it reflects very much on her full life. And she has lived! She was abandoned as child, she has had years of drugs, has been on the run and even ran a successful restaurant. She started writing at 35.
On her 2004 album Mercy Now her styles rocks back and forward between country and blues. Mary is a strong story-teller who uses her complex life experiences as her main source. This is an album that has grown on me. It is really good stuff.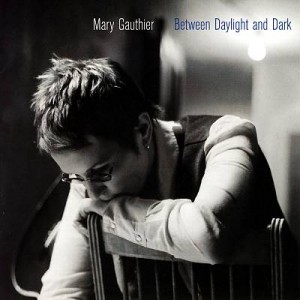 Mary's music takes another leap forward on her 2007 album, Between Daylight and Dark. For some this album may be a little bleak. But hey, that's the nature of the Blues.
When I first heard this, I recognised the production style. It was very familiar. It is Joe Henry. While his style is easily recognisable, he has used it to boost the tone of Mary's writing and singing. The production enhances her singing and material.
There are so many great songs here. For instance her post-Karina tale, "Can't Find the Way" digs deep with an emotional response to the situation people found themselves in after the hurricane and floods.
——————————————-
I have not spent too much time with her earlier albums so for the moment they remain outside my recommendations. But I am waiting for a  copy of a compilation of her earlier work, called Genesis (the early years).
I have had a brief listen to a live album, Live at Blue Rock. There's no doubt she is a performer who stays honest with her stories and delivers accordingly. No big backing sound here. I do just love the sound of that violin (fiddle?) accompaniment. There's an online review available – and I agree with the reviewer. Click here. I suspect this one will be playing more often very soon.
——————————————
Here's a group of Mary's songs and performances that have been loaded to YouTube.
Mercy Now – from the 2004 album of the same name. Mary Gauthier and Tania Elizabeth perform for the Music Fog studio at the 2010 Americana Music Festival in Nashville.
and again – same team – I Drink – also from Mercy Now; Love that violin playing!
Live – Cigarette Machine
These two have the cover image only – but the songs are fabulous.
Can't Find The Way – from Between Daylight and Dark
Please – from Between Daylight and Dark
——————————————
Both Recommended:
Mary Gauthier's Mercy Now ( 2004 ): 8/10
Mary Gauthier's Between Daylight and Dark (2007): 9/10
——————————————-
Paul Costigan, 5 May 2014