Review: TV Program
Major Crimes – season One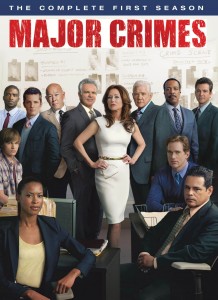 Having totally enjoyed the original, The Closer, I wondered how such a program could cope with the loss of the main character given her complexities and her dominance of the whole seven series.
The introduction of the character of Captain Raydor into the later series of The Closer was a great stirring of the pot, especially as the team had settled well into their roles.
The glue that holds this change together is very much the chemistry of the team and the banter between them. Add to this the now more dominant character of Captain Raydor as she works through the issues of being the new boss of this special team but also has to deal with the condescending attitudes of her own boss. In the end it works.
Major Crimes is a very good spin-off from The Closer. I am looking forward to season two and whatever these people get up to in their manipulations of the system to do their job despite the best efforts of those around them.
Recommended: Rating 7/10