Music Review online
Linton Kwensi Johnson,  Paris Live, 2004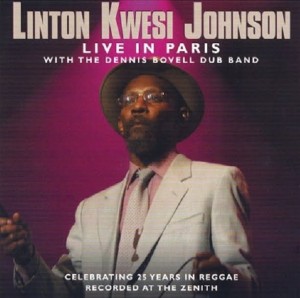 I mentioned in a former posting the song 'More Time' which was from a live concert in Paris in 2004. That concert was a real celebration of this style of music.
The world would be a better place if we treated everyone kindly, be open about things, and listened to more music!
Linton Kwensi Johnson is at his best in this video. Have look – it is about an hour-long – so sit back – turn up the volume –   and dance!
————————————————–
Paul Costigan 15 September 2014