Report of National Gallery London Industrial actions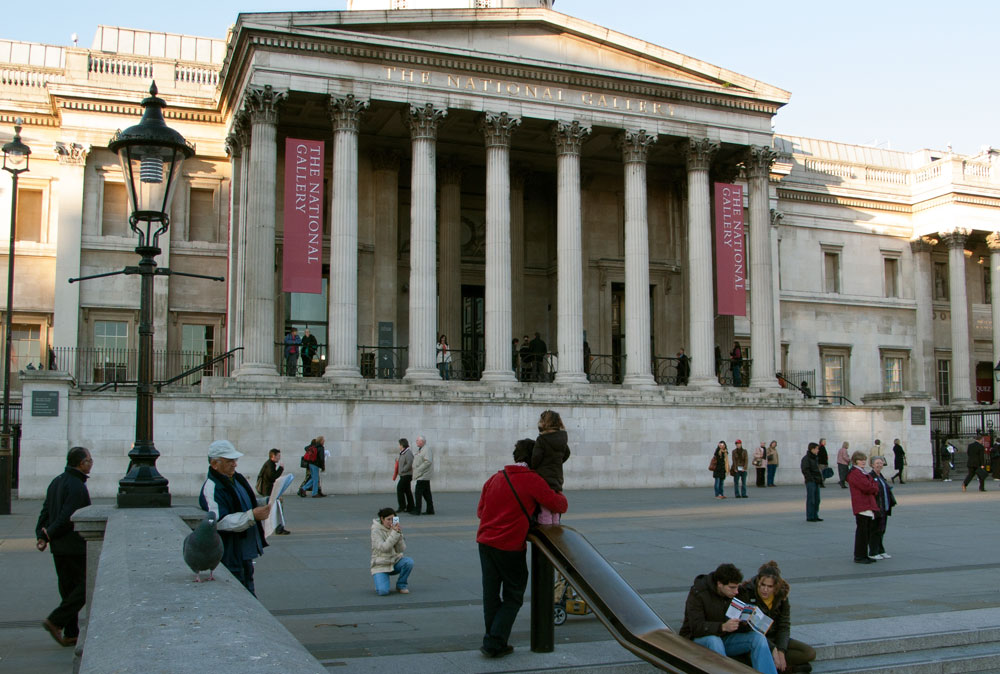 It seems that Australia is not the only country where conservative government are carrying out endless cuts to services that result in all manner of upsets to people's lives.
The London National Gallery management has been involved with long running 'debates' with its staff as it wants to outsource the gallery's security staff. Why? To save money as its own budgets have been slashed by their government.
The security staff at the National Gallery of London are more than security. They are guides and are very helpful. This I say from being a visitor.
The staff are dedicated to the place. They object to the idea that they could be outsourced to a generic security firm which means that at any time they could allocated to be a security staff at any other venue such as a shopping centre or a car show.
The staff at the National Gallery want to keep their security staff in-house. It really makes a difference.
I recently witnessed a (outsourced) security staff member in Sydney and you could see he was bored. He spent at least ten minutes doing texts on his phone without looking up. he was very amused by whatever he was doing on his phone. He was so 'not being on security' that he failed to observe me circling him to take a series of photos of him. This was in the room where a small paining was stolen a couple of years ago. (I have blurred his face).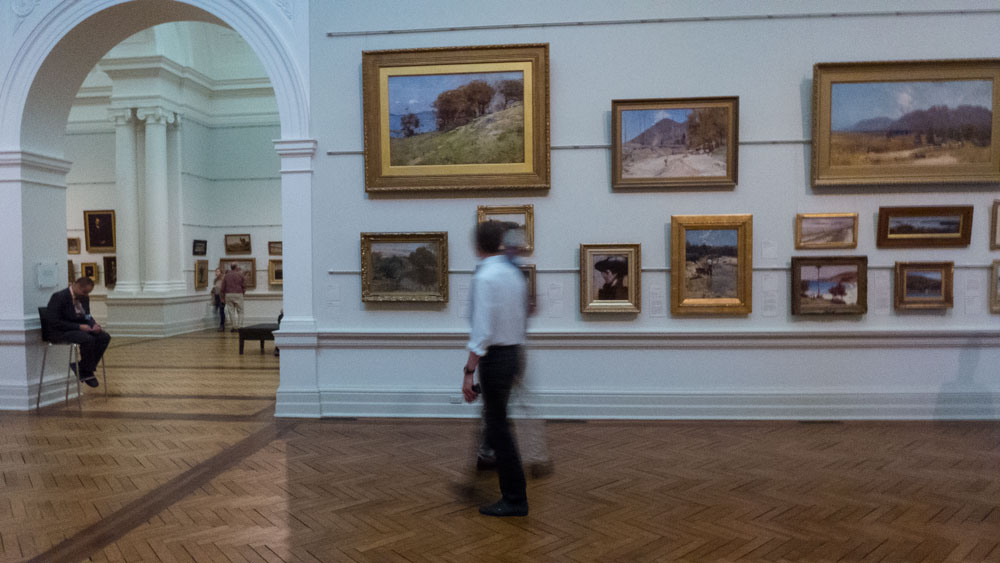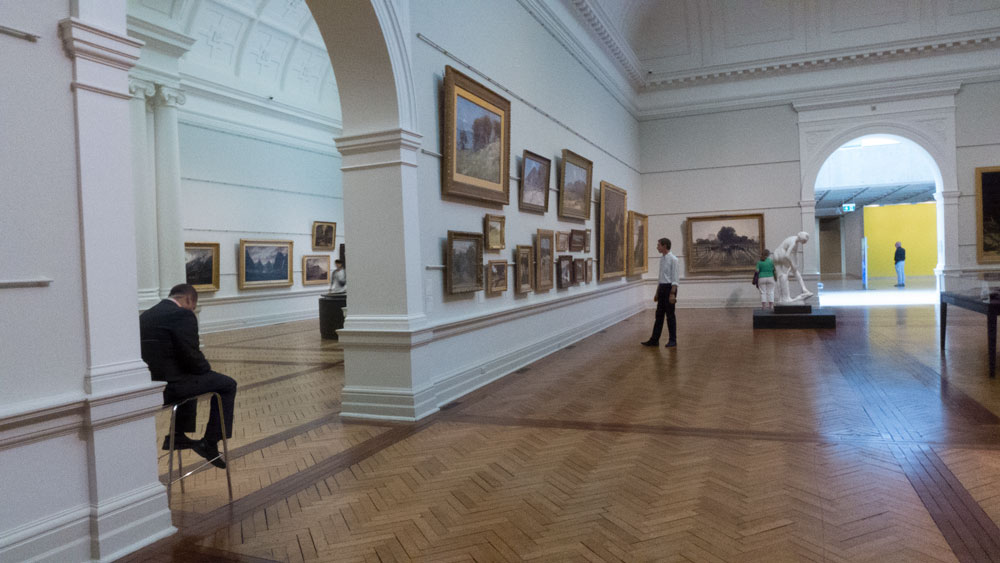 It is a sad day when one of my favourite places in London, the National Gallery has to close because of some idiots in government.
Here's a story about the industrial action – click here.
and an update from The Art Newspaper – click here
———————————
Paul Costigan