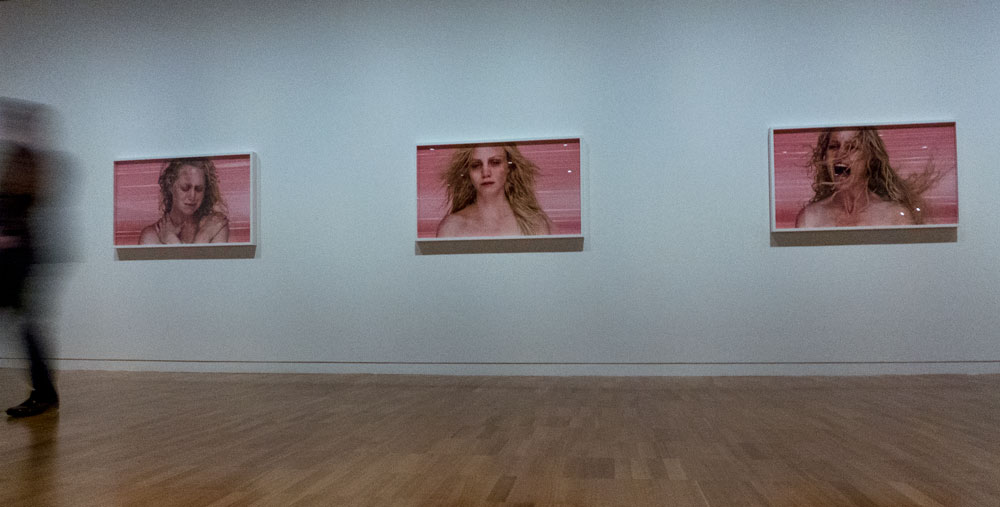 This is a small exhibition of nine works has been produced to celebrate the 40th anniversary of International Women's Year (1975).
The artists in exhibition are Anne Zahalka, Miwa Yanagi, Yvonne Todd and Rosemary Laing. The first thing that hits you is the small number of works.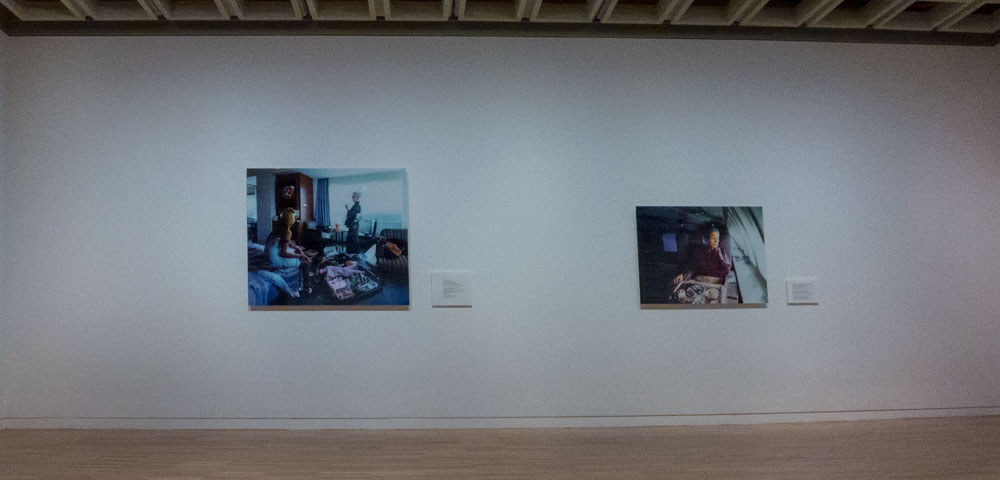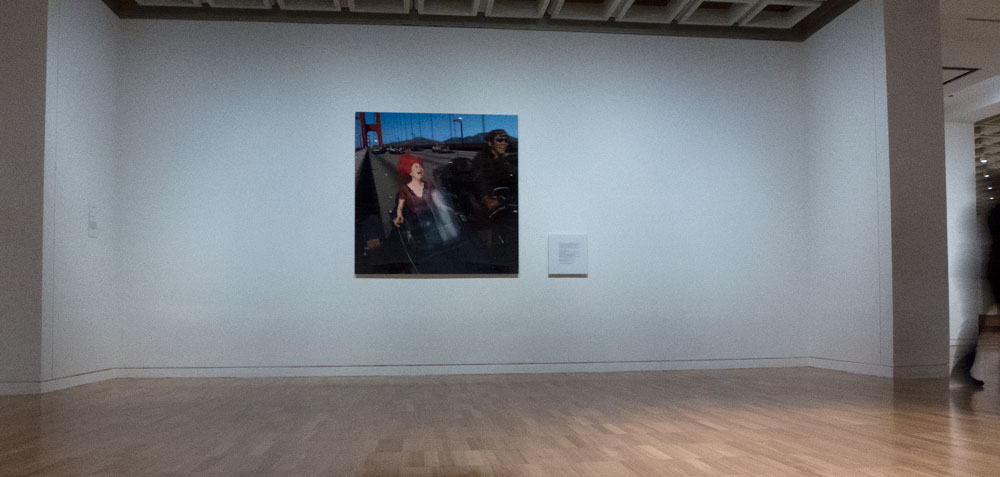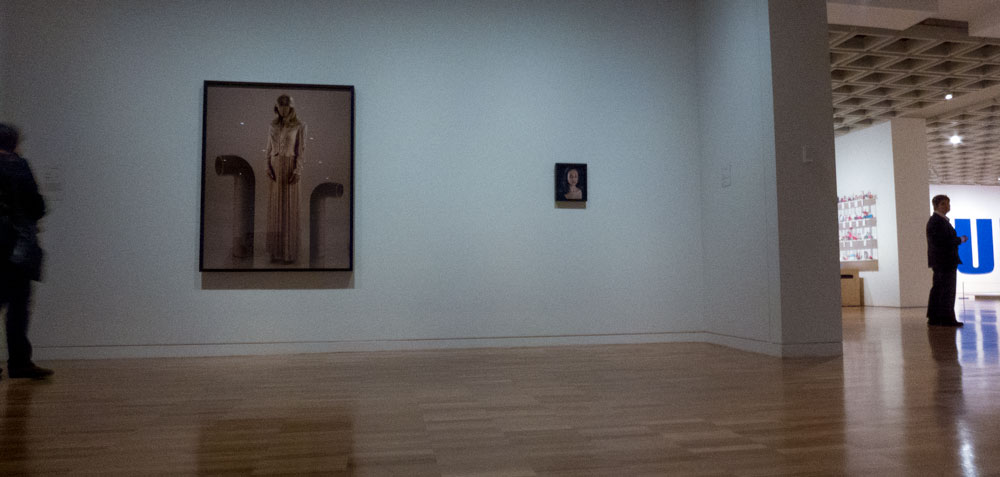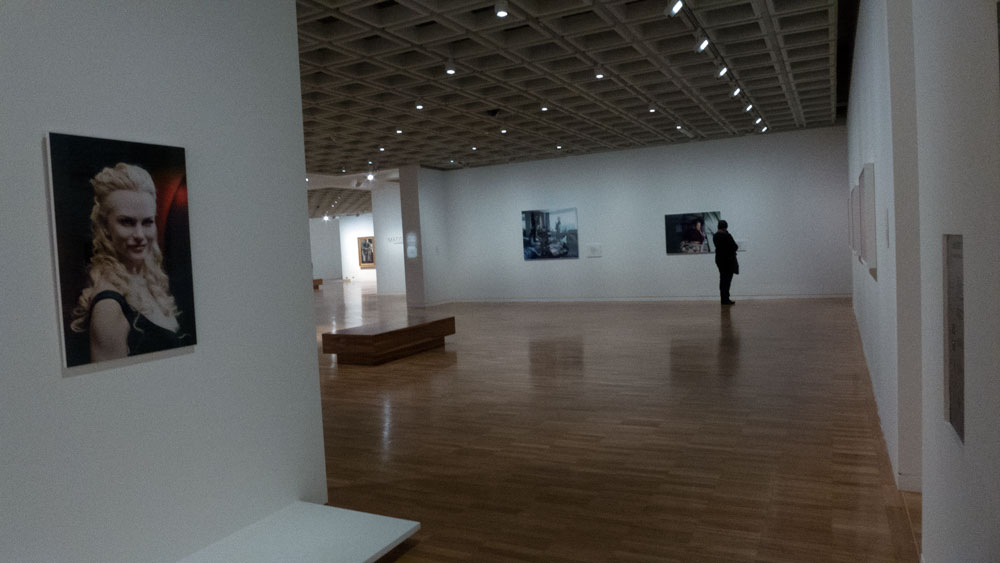 The photos above provide views of the exhibition—however for images from the exhibition see the gallery's website—click here.
It is a good thing to have a smaller number of works on exhibition as it provides the opportunity to concentrate on the works. However, as the exhibition was being promoted as being celebratory, I have to say that it was a very constrained celebration. Having the small number of works did not work so well in this case.
As to exactly what was being celebrated, I am not sure that the general gallery audience would have understood the purpose of the exhibition. It seemed more a convenient collection hang rather than a one having such a grand purpose.
As for the statement from the web site: The exhibition examines the importance of photography as a medium for the construction of personas and the tension between photographic truth and its wilful manipulation.  I fear the exhibition was missing far too many works by other women working in photography to accurately portray that large claim.
So yes by all means see this small collection exhibition. I suggest that as an exercise of celebration it is a wee bit small. There was a far better celebratory exhibition to be had here.
Probably would not recommend that you go across town just to see this exhibition. But as always—the gallery has a lot on offer— so include the exhibition on a day to the gallery.
The exhibition closes 5th July 2015.
Recommended (if you ignore the spin): 7/10
————————————–
Paul Costigan