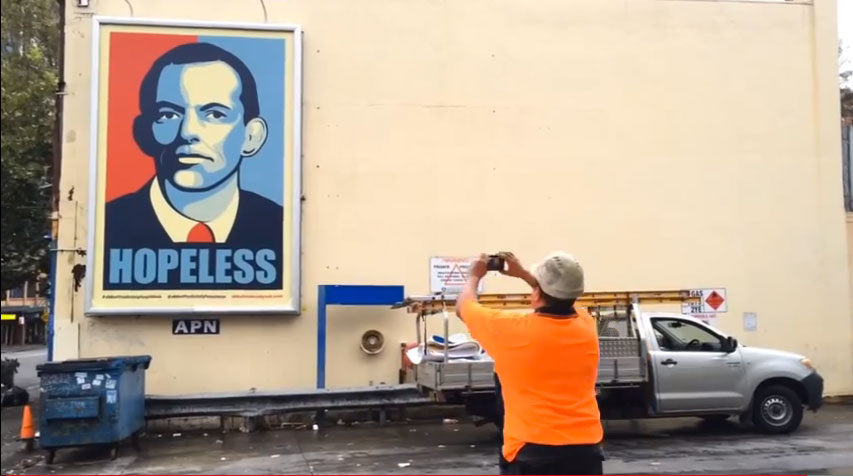 Things that make you smile.
The right image at the right time in any political campaign can have a powerful effect. Let's hope that this 'hopeless' poster hits home and finishes Abbott off.
click here for the story.
and more about the guy who initiated this – click here – consider donating and assisting to get posters into your local streets.
———————————————
Paul Costigan