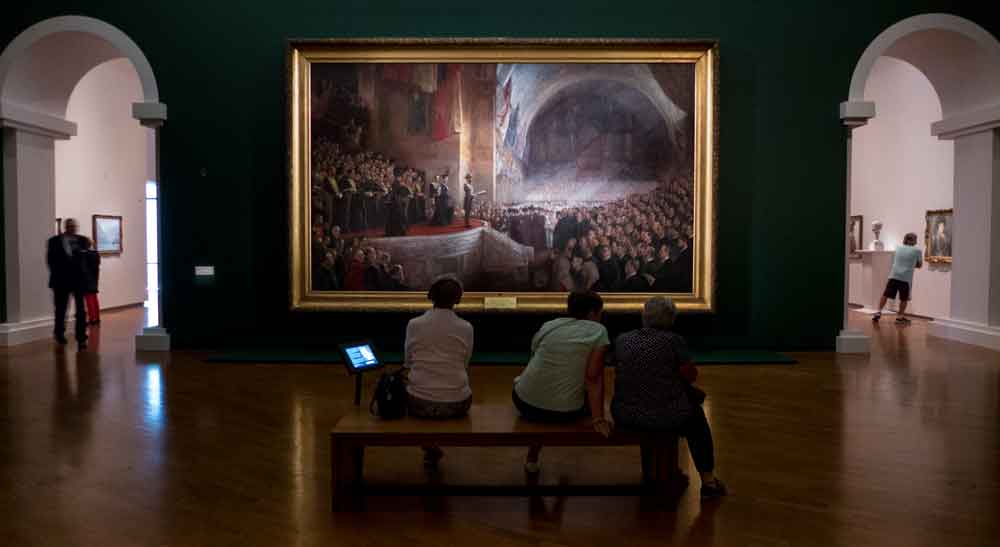 The National Gallery of Australia (NGA) has launched a major Tom Roberts exhibition.
This is a very special exhibition that anyone with even a remote interest in this era of painting must see.
You may be aware that the bulk of the paintings have been borrowed from collections all over Australia. There's a good chance that you may have previously seen some of these Tom Roberts paintings on the walls of our state and the national galleries.
What makes your visit a must is the opportunity to see them brought together within this very beautifully and intelligently curated exhibition. All of the paintings I am very familiar with looked so much better here in this exhibition.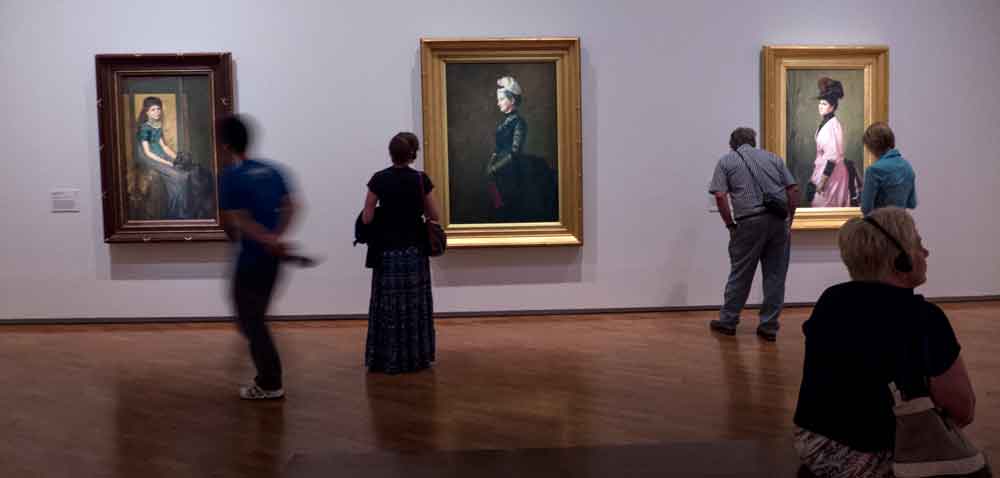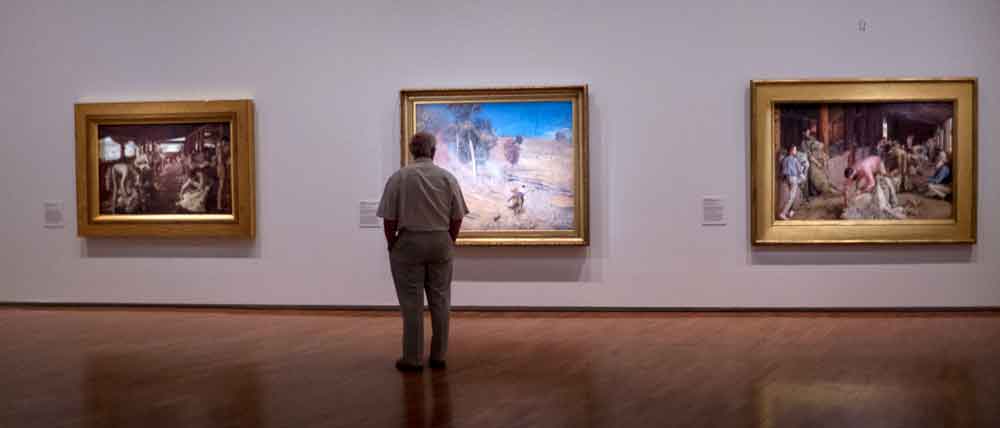 The curators have allowed ample space between each work so they have not been crowded together which happens so often in the state galleries where they are pushed for space to show as much as possible.
And besides, you would have to travel extensively around a heap of Australia's public galleries to see all the paintings now on loan to the NGA.  So why not see them all in this one engaging exhibition!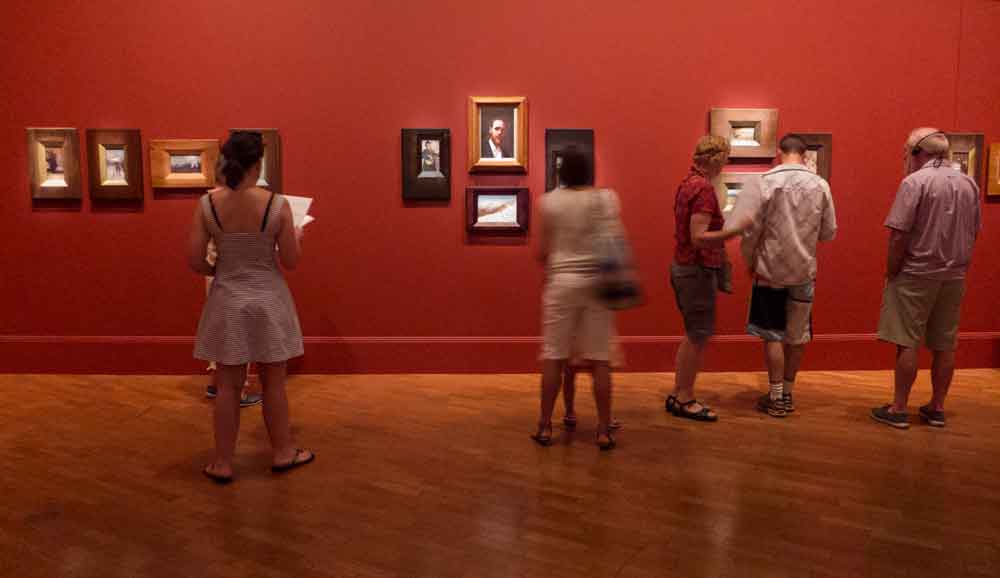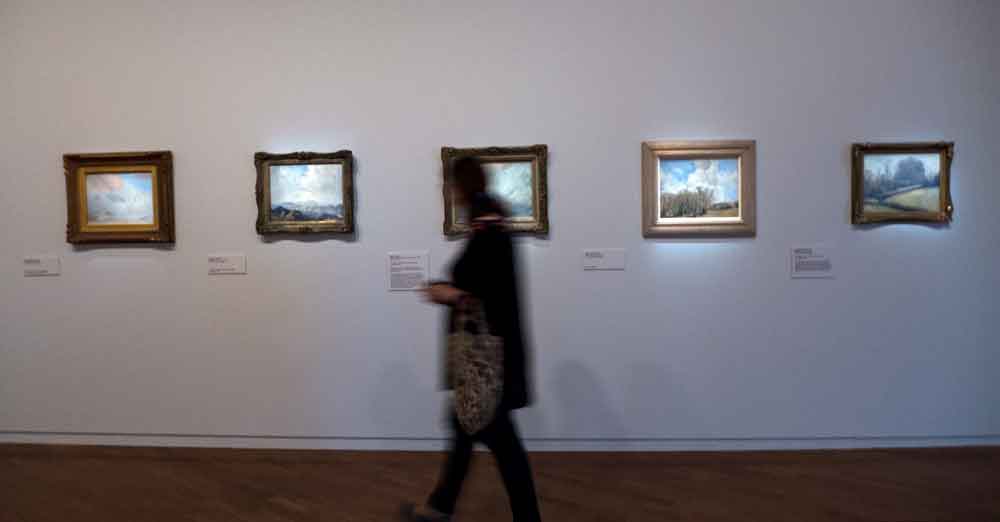 There are also gems that have been extracted from private collections. The chance to see these will probably not occur again. And you get to see them alongside so many other paintings.
The NGA knows how to put together an exhibition; they know about how to curate such a vast and important array of works and to top it all off, they really know about staging and lighting. The works by Tom Roberts shine in this exhibition.
I strongly urge you to allow enough time to make your way through the many rooms and then to turn around and revisit them. There is so much to enjoy.
I have to comment on the scenes from the opening events.
The gallery had the three boys pictured below (a borrowed photograph) and that other guy, the Prime Minister, do their thing for the opening of this exhibition about the art of a turn of the century male artist. Meanwhile the main curator for the research and exhibition is not one of these – she is Dr Anne Gray.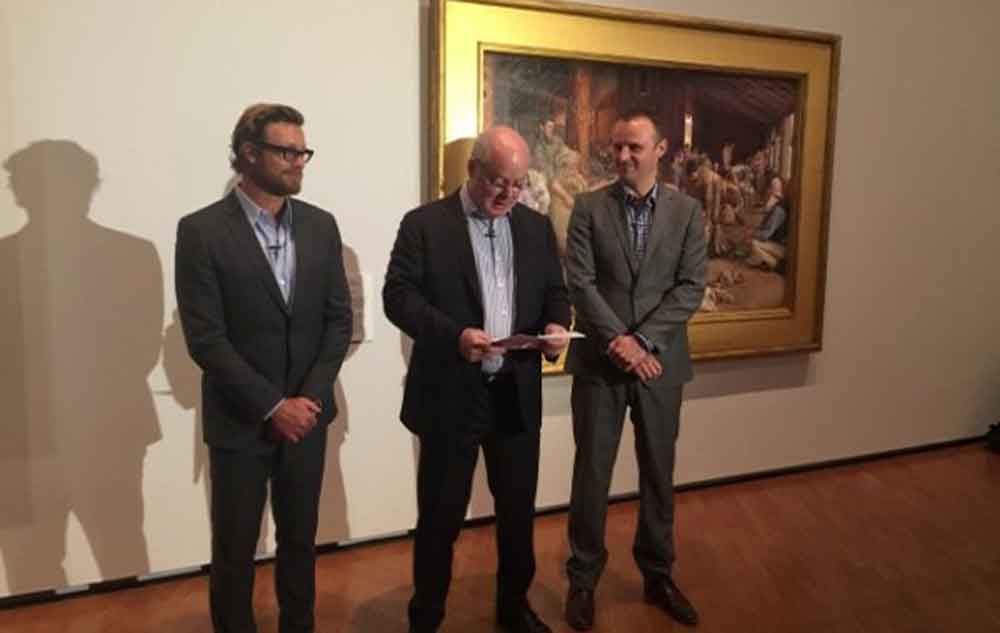 I am more than happy to send a big congratulations to Anne Gray, who was assisted by Simeran Maxwell. Well done Anne – what an exhibition! And the catalogue is pretty good as well (yet to read it all).
Word of warning – it is now free parking on the weekend only. So if you go during the week – you'll be paying by the hour so that coffee and chat after the exhibition may have hidden costs.
I intend to return to this exhibition a couple of times (on weekends) and may tell a story or two later about aspects of the exhibition including why I disagree with Sasha Grishin's comments on the Big Federation picture.
Hopefully I will see you there sometime!
(PS – any complimentary tickets will be accepted)
PPS: I have used the name Anne Gray as that how it is used in the catalogue – so maybe Anna now prefers Anne (happy to be corrected)
—————————————————–
Paul Costigan