Commentary: Civil & Political Rights in Queensland
An article by Harry Hobbs & Andrew Potter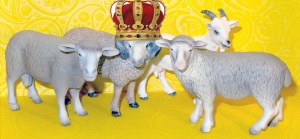 The 2012 state election landslide for the Liberal National Party has had significant consequences for minority groups in Queensland.
The Premier's election night declaration that his government would make the State a better place to live for all Queenslanders has been pushed to one side, as the Attorney General has set about 'levelling the playing field so that the laws suit the majority and not the minority'.
This article by Harry Hobbs & Andrew Potter takes a critical look at the government's legislative agenda, placing its reforms in a historical context to illustrate that each reform is a step backward that unravels centuries of gradually calculated reform aimed at protecting human rights.
———————————
click here for the link to the full article — then click the download button
————————————-
for more by Harry Hobbs – click here
——————————————-
Paul Costigan, 19 August 2014