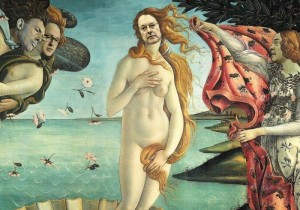 Normally you cringe when great art is vandalised for cheap jokes.
But when the joke is at the expense of dangerous politicians such as the Minister for Ruining the Arts, George Brandis – all I can say is – go for it. Hit on the image for the story – or click here.
Or for the link to the gallery – click here.
And then – for more on the Brandis Heist – click here.
—————————–
Paul Costigan