Review: Visual Arts
FX Harsono and Writing In The Rain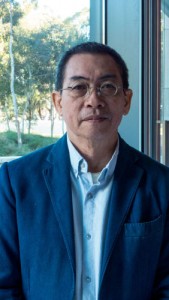 At the seminar at the National Gallery of Australia, the Indonesian artist FX Harsono made a presentation as an Indonesian of Chinese decent who is now researching and making art about the treatment of the Chinese communities in the early days of the Indonesian republic.
There's a fantastic video on exhibition in which FX Harsono deals with his Chinese name, in that he is writing it continuously while other forces are washing it away.
The issue being dealt with here as well in related works, is the recognition of his ethnic background in a country where there has been many attacks on Chinese and wholesale murder of people of Chinese origin.
Writing in the Rain, 2011
The erased Time, 2011
FX Harsono Testimonies
——————————————
The Symposium, Borobudur to Bali: past and present photographic art in Indonesia (click here), was held at the National Gallery of Australia on Saturday 14th June. As the name suggests, the symposium brought together a range of speakers on both historic and contemporary photographic arts in Indonesia.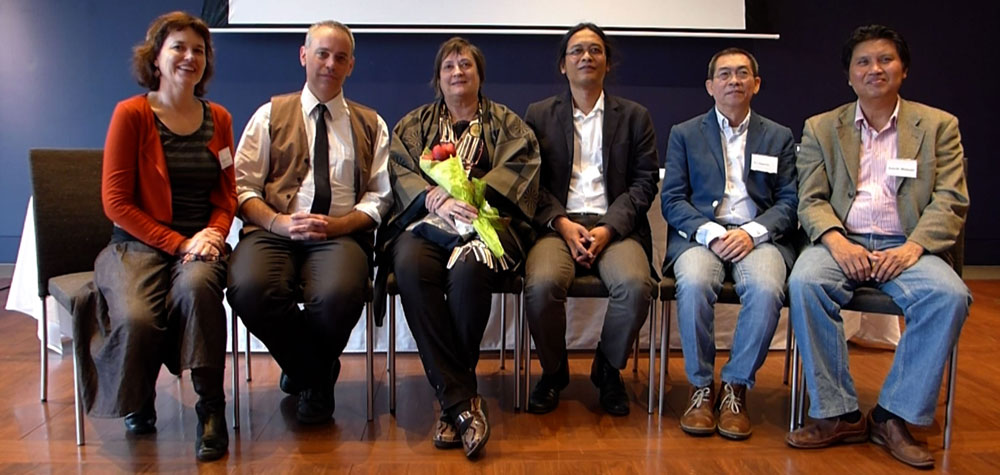 Some of the participants: Christine Clark (National Portrait Gallery), Brian Arnold (US Photographer, academic and Gamelan Player), Gael Newton (National Gallery of Australia – wonderful person), Alex Supartono (Indonesian Photo-historian), FX Harsono (Indonesian artist), Dr Amrih Widodo (Australian National University).
Many Australian are today far more conscious of Indonesia given how many times issues are now in the news. However it is seminars such as this one at the NGA that remind us how much we do not know. The seminar and related exhibitions highlight the new energies in Indonesian arts, the issues the artists are now dealing with as well introducing the audience to some of the complexities of the country's historic and contemporary culture.
I think I witnessed a few academics and others taking notes that I am sure are to form the basis for new contacts and engagements through the arts and related exchanges in the near future.
Full marks to the NGA staff for such a tremendously successful weekend of interactions, conversations, exhibitions and lots more. Let alone the chance to hear from and to meet such passionate artists such as FX Harsono (click here).
Voice Without Voice Demokrasi, FX Harsono, 1994
—————————————————-
The National Gallery had several exhibitions this weekend from their Asian collections.
Finding you place in the world: Asian photomedia. till 10th August.
Garden of the East: Photography in Indonesia 1850s-1940s. till 22 June 2014
Bali: Island of the gods. till 3rd August
—————————————————–
A visit right now to the NGA is totally recommended. 10/10
—————————————————-
Paul Costigan, 14 June 2014