Review: TV on DVD
Francesco's Shakespeare in Italy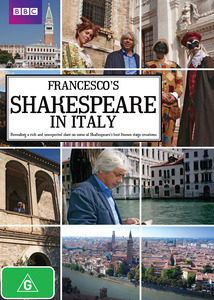 The BBC has commissioned a number of series about Italy in various guises. For several of these they employed Francesco da Mosto. Shakespeare in Italy is the most recent of these with Francesco da Mosto in the presenters role. What you end up with an armchair traveller's tour of parts of Italy, some good tales about the connections between Shakespeare and Italy, and to top it off we are entertained with performances by Francesco da Mosto.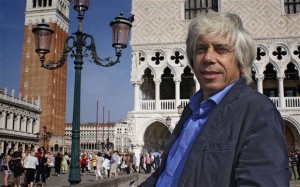 This program is recommended despite any hints of anything else in my review below. It is entertaining and informative. I looked up the reviews and was amused by them. Two women spent more time drooling about the presenter than telling us about the program. Another, a male, was not impressed and did not buy the basis of storyline at all (he did not drool).
The storyline is about the influence of various parts of Italy on about a third of Shakespeare's stories. At one extreme there is the story that he was in fact from Sicily, had married there and then moved to London. Another is that Shakespeare had seven lost years. Francesco lets us in on all the evidence that these years may have been spent in Italy where he found local plays and then used these as the basis for some of his own plays back in London.
I highly recommend not spending too much energy thinking about these propositions. You are presented with some tales that add an amusing twist to the stories about Shakespeare. Roll with it. It is a good tale or two.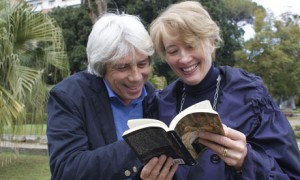 The romp around Italy is another great armchair traveler's experience. They have done a good job on their tours. The people who Francesco meets along the way all add to the tales and to the enjoyment. His meeting up with Emma Thompson in Sicily was magic. She comes across (again) as a wonderful person.
As for Francesco da Mosto, it was a good move by the BBC to use a 'local'. He is obviously well-known in Italy and maybe elsewhere. His family is an original Venetian family so he is part of the city's history and it shows. (There's another program to come on the history of Venice). You get to see more of his little boat as he cruises the canals and a few shots where he potters about the roads in his red sport car. I suspect Francesco da Mosto is very much a certain Italian male;  it shows in some of his attitudes towards women. Other than that he is a good presenter.
So, as I said at the start, this program is recommended. It is a fun and informative journey through some background to Shakespeare's plays. As it winter and cold outside right now, programs such as this a great to watch while the world freezes outside – and as usual there's nothing much to watch on live TV.
—————————————–
Recommended: Rating 8/10
—————————————-
Paul Costigan, 18 June 2014