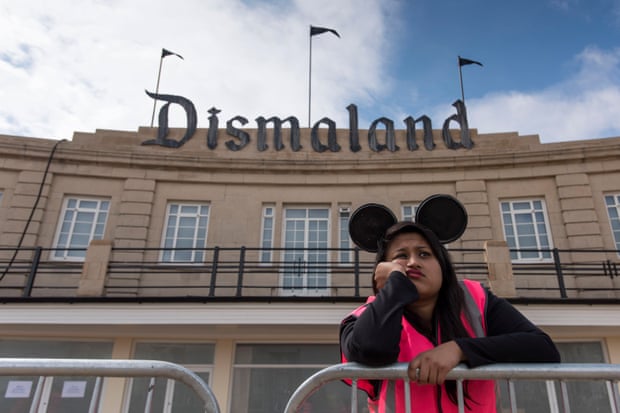 There's been quiet a bit of writing online about Bansky's latest project – Dismaland.
I am not sure what to make of it as theme parks would be something I would not even contemplate visiting. But yet, when irony is the theme, would I go. Still not sure. Meanwhile here's a bunch of reviews and comments:
First the Guardian has a couple – one here and then another here.
The New Yorker writer writes from her own experiences of her holidays on the coast. click here.
The UK Telegraph liked it – click here.
and after reading all this – and looking at the videos and pictures – I am still not convinced.
————————————————————
Paul Costigan