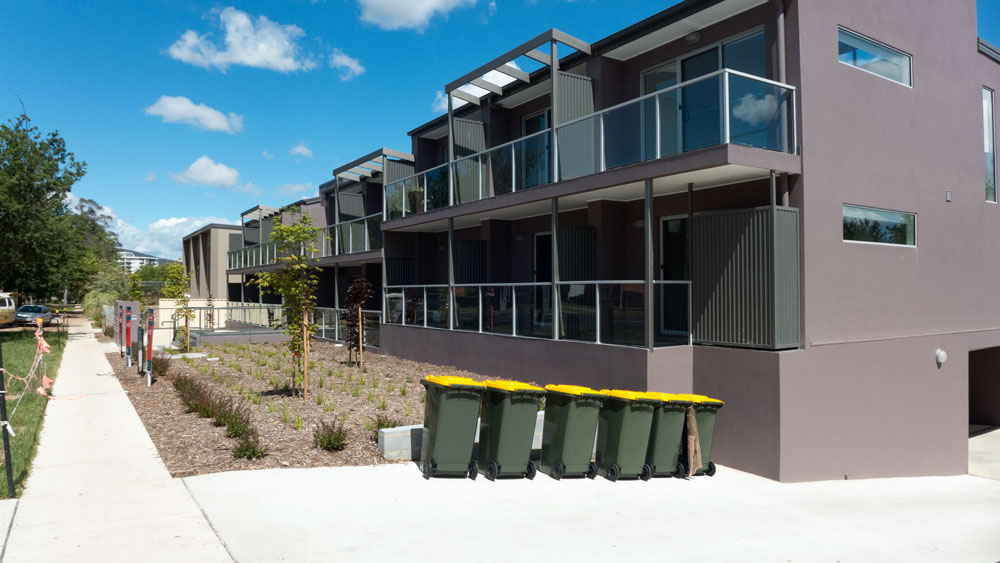 Last week I made the bold statement that "There is little evidence that this ACT Government understands the importance of and the linkages between integrated design, aesthetics, landscape, infrastructure, cities, the environment and climate change."
This was in response to the southern Canberra suburb of Tuggeranong. The same could be said of most of the developments that have been delivered under the planning regimes of recent ACT Governments. It is a serious issue.
Our government planning and development agencies seem to have no broad vision for the design of Canberra. They have been very fortunate to have inherited some good green and grey infrastructure from previous governments, but has delivered very little that has added to the aesthetics of Canberra.
Canberra is in serious danger of being swamped by walls of bland box buildings and towers. This will have an effect of the people who live here.
Being surrounded by boring buildings an structures has a detrimental effect on the mood and health of people. This has been documented overseas and there is a good article on this very subject online – click here.
The article asks the question: Boring cityscapes increase sadness, addiction and disease-related stress. Is urban design a matter of public health?
The ACT Government needs to pay attention.
—————————————————–
Paul Costigan