Review: Music
The music of the Cowboy Junkies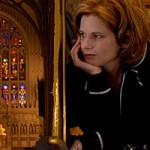 This group of talented Canadians has been making fantastic music for a couple of decades. I cannot remember how many times I have sat back, often with my headphones on, and allowed their music to take me away from all the troubles hanging around. These days life is much more peaceful and the music is even better.
Here's a few songs from different times.
Cowboy Junkies: small swift birds e-coustic sessions 2001
.
and for something really sexy – The Cowboy Junkies and Natalie Merchant. Go Canada!
.
Cowboy Junkies: NPR Music Tiny Desk Concert 2012
What else is there to say – the music of Cowboy Junkies is simply wonderful!
Here's their website – click here.
————————————-
Paul Costigan