Music Review:
Caro Emerald
Deleted Scenes from the Cutting Room Floor, 2011
The Shocking Miss Emerald, 2013
Do you want to dance around the house? Want to dance away the night? Want to lift your spirits? Want to sing along and swing to some great music?
Then let me introduce you to Carlo Emerald and two CDs that you should consider adding to your music library.
If it was possible for me to wear out a CD, or the digital version of same, then Caro's 2011 Deleted Scenes from the Cutting Room Floor is one of these. Whenever I playing this CD, it spins on the player for days – or more.
This music will cheer you up! and make you dance.
 ———————————————————————-
Deleted Scenes from the Cutting Room Floor, 2011
first an introduction – turn up the volume:
I stumbled on her music one evening in early 2012, only to later find out that Caroline Esmeralda van der Leeuw, stage name Caro Emerald,  had constantly topped the charts in her homeland, the Netherlands.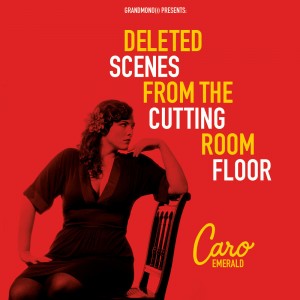 This music combines film music with a touch of 1920s Chicago mixed with jazz, rhythm and blues, mambo and a few more. It is very danceable and swing.
Have a listen, it speaks for itself : there are several clips –  in all 15 minutes long. One of the videos is a little naff; so recommend you turn it up and dance 🙂
http://www.youtube.com/watch?v=pCwPlXp4cEQ
 ———————————————————————-
The Shocking Miss Emerald, 2013
This second CD came out this year (2013) and continues the  style while heading off on a slightly different direction.
Turn it up again: Great graphics and continues the aesthetic of those gangster films.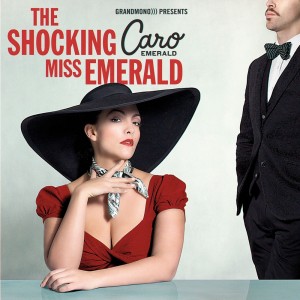 He's a teaser for the new music, which also allows us to hear Caro's Dutch accent which you are not aware of in her singing.
There's even a Tribute to Caro Emerald website – click here
But right now – I must play the music and dance!