Urbanity: Breakfast in Canberra
A list of places to have breakfast
Visits to  suburban cafes during 2014 for weekend breakfast/ brunch; we live inner north, so it will be those within easy range. Watch this space as the list grows! all reviews – click here

—————————————
Pork Barrel, Near Old Parliament House

Arrived about 12.15 and the sun was shining. The place was quietly busy with plenty of options for seating inside or outside under the trees.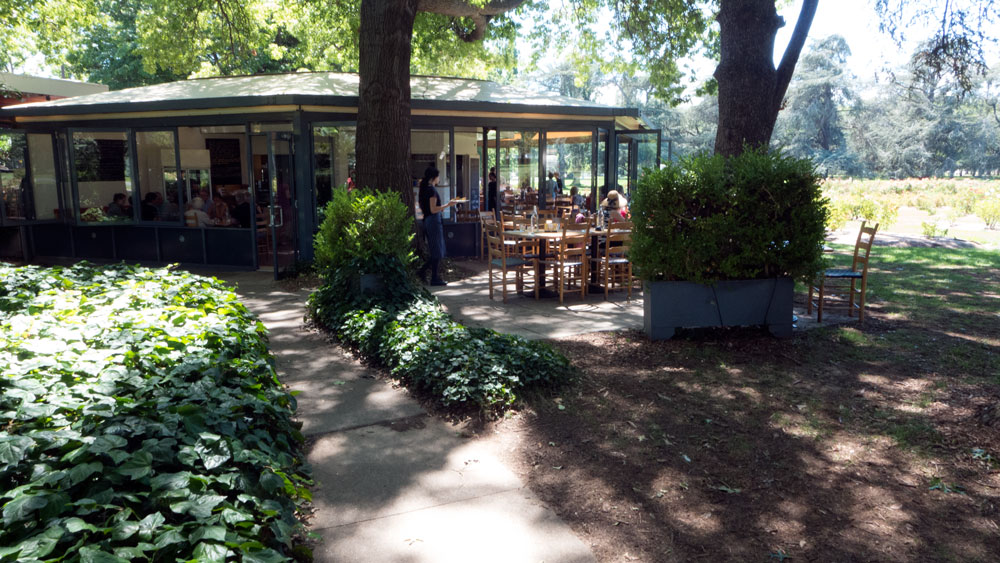 There was no special breakfast menu. Before we ventured over there,  we tried to check the menu and to see what times they had for breakfast. We knew they were open on the weekends as we had driven past many times. But alas, their website has only the weekday menu and no sign of any special weekend breakfast hours. So I suspect the menu is the same every day. So we opted to explore other options.
The cafe building is an annex to the larger restaurant, the Lobby. The structure is a curious one, being almost tent like with cafe features. I suspect by being in this form, it was allowed under the very bureaucratic National Capital planning guidelines (don't get me started on these!).
I have been here before but on a weekday. It does get busy then with local public sector workers as well as tourists.
The atmosphere is very casual (good). You order at the bar (OK). The food choices are reasonable (good).
The service was matter of fact (can be good as there are little interruptions).
The people serving the tables on this day were quite indifferent. One was so out of it that she delivered utensils for two to a table of three; and then returned with food for two. The three people pointed out the obvious. Just then the two people at the next table started signalling that the order was theirs. So finally waiter worked it out.
I have to say that my order of the lamb and mint pie with wonderful side vegetables was very yummy (very good). The other order of a veg tart with accompanying pear and salad was OK, but not special (OK).
There is no fresh juice, so we skipped that (bad). The coffee was acceptable but nothing special (OK).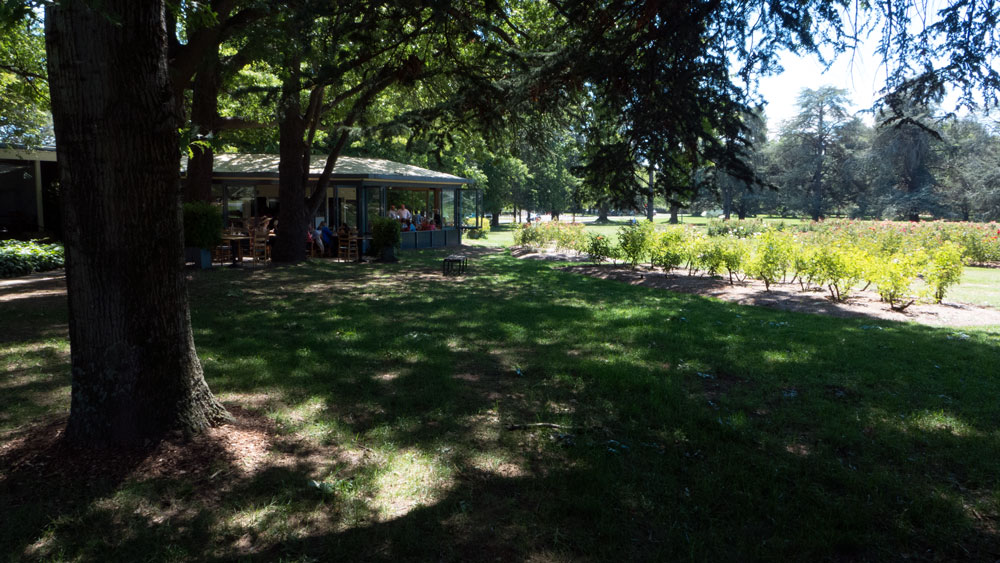 A big plus is the location and the openness of the venue. You look out onto the rose gardens and beyond and if you are outside, you are seated under very large trees (very good). There is no loud music and you have options for seating; by the windows or outside being recommended.
The rating is mixed. My food was very good, others looked OK. People rave about the pizza but I have yet to have pizza for a late breakfast. The view and outside atmosphere is worth a bonus point. The service is basic. A bonus is that they are a bakery and their breads are good.
Rating 7/10 (will return – hopefully next time to try the breakfast)
—————————————
other reviews – click here
Paul Costigan 22 February 2014