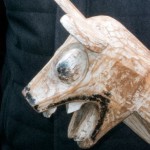 There was another of those special announcements by the Prime Minister today that was supposed to impress.
After so many months of muddle – we now have 'decisive' and bold' actions. Sadly they have so far proved to be mostly hot air. But the press has been impressed.
I was going to write more on this latest case of the country 'being turnbulled' when I received this daily notice from the editor of the Monthly.
He has hit the nail on the head – so rather than repeating it all – here's his piece – click here.
————————————————–
Paul Costigan