Australia where strange things keep happening!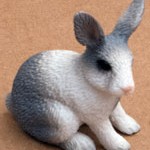 It is hard to believe that the once forward thinking country of Australia has a majority of voters who have allowed the country to be run by dangerous idiots. I am not referring to the stooges who were elected, but to the nasty people of Big Coal, Big Tobacco, Big Banks, Big Developers and their planning friends, Big Supermarkets and Murdoch and his camp followers – and there are many.
Something must be wrong when even the British conservatives have come out and wondered aloud about the attitudes of The Rabbott to climate change – click here.
And then there is all the spin by the present Rabbott government about how it is not really going back on many things it promised before the election. All this is no real surprise. This lot were already known for their practice of saying anything, doing anything and promising anything to get into government. The people of Australia were there to be used so that the Rabbott and mates could get on with doing the work for Murdoch and all the other big companies. click here.
and another article that makes the point about their lies – click here.
The Australian Broadcasting Corporation – the ABC – is having its budget cut. This is a crime and involves decisions by the present communications minister Malcolm Turnbull. Many people believe Malcolm should be the leader of the Liberal party as he is more sensible and compassionate. I am not one of those people. I think he is more dangerous as he has allowed his image to be one of being more 'liberal' and progressive. This is a false image. He is a very dangerous person.
He is a member of the cabinet and has been fully involved in all the horrible and destructive decisions and lies of this Rabbott government.  To make matters worse, the ABC in its own way is part of the problem. It has become linked to the mainstream media and often its views and comments are based on the headlines as put out by the Murdoch media mob.
With even more reductions to its resources, the ABC will now have even less chances to undertake real journalism and develop original and unbiased story lines. It will now be churning out more of the trash as churned out by the other mainstream media. Murdoch wins again as people will become even more pissed off with the ABC and its role will be more undermined. Watch for media discussion soon on whether the government should just get on with selling off the ABC and SBS.
It is interesting to note that when the ABC interviewed Malcolm Turnbull that they allowed him to spin, to lie and to get away with it. click here. I think that interview says it all about where the ABC has ended up! So much for real journalism.
And just when all things are totally too stupid to be believed, along comes a push by senators for an inquiry into the health issues relating to wind farms. First Dog on The Moon has an appropriate response to this nonsense. click on the image below.
——————————————-
Paul Costigan