Report: Andrew Leigh's Speech
Does Size Matter? An Economic Perspective on the Population Debate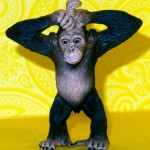 The world is not a totally happy place right now. We are facing all sorts unbelievable challenges. One of the basic requirements is to obtain some real facts and evidence upon which to base decisions. This may seem logical.
However the level of misinformation coming through via the mainstream media, that has become the basis of political decision-making, is totally stunning.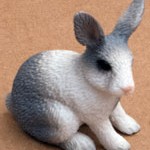 The worst offender in Australia right now is the Rabbott government. Or should I say the propaganda unit for the Murdoch Press.
The current national scandal around this country's use of concentration camps for refugees is an international disgrace. The spin and lack of information being used to justify this cruel solution to a complex issue will surely come back to bite us all.
In amongst all this, every now and then a sensible voice breaks through. I am very lucky to have as my local federal member one of the few people in the Commonwealth Parliament who is presenting us with some reality checks. Yes, folks, he has real statistics to hand and does not mind putting evidence based arguments out there to be considered and debated.
Andrew Leigh gave a speech the other night in Sydney on population but including in his delivery all sorts of reality checks on such things as the refugee issues that have been far too exaggerated in recent years here in Australia.
Here's the report on the speech in Crikey – click here
For Andrew full speech – it is quite long but worth the read – please click here.
—————————————–
Other postings mentioning Andrew Leigh – click here
Paul Costigan, 18 March 2014