Opinion: The remarkable persistence of power and privilege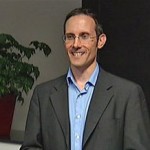 Andrew Leigh on Power and Privilege: An excellent article on where is society has been travelling in relation to power and privilege. The article is by Andrew Leigh who happens to be my local federal member of parliament.
How many other federal members are publishing such intelligent articles so regularly?  Not many I fear.
Click here for his article online on The Inside Story — or here for the same on his website
—————————————–
Other postings mentioning Andrew Leigh – click here
Paul Costigan, 2 May 2014