First Listen: Amy Helm, Didn't It Rain (2015)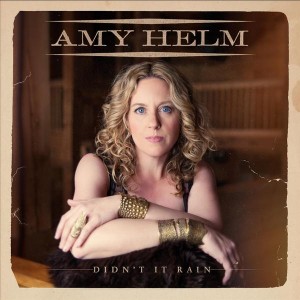 I have had the pleasure of recently discovering the wonderful talent of Amy Helm. While her music is probably somewhere in the style of Americana and alt/country, there is a great mix of other styles in there, from blues and gospel and more. She makes great music.
Recommended: rating 8/10
This is her first solo album. However there is a talented trail of music back with her band, Ollabelle, which I have only just listen to — and it sounds good so far. Ollabelle is even more a mixture of music.
and for more about Amy — I leave it to the online music site — click here
There are reports of a live album titled — Live Record Taping — based on a two night concert at the Levon Helm Studios.
Here's a few You Tube songs of Amy from her new album.
Deep Water
Rescue Me
Didn't it Rain
Roll Away
——————————————
Paul Costigan