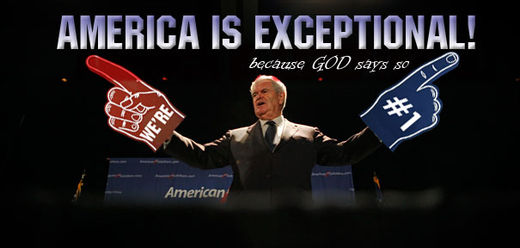 America is exceptional! Because god says so. America has the right to deal with matters anywhere in the world as it wishes – because America is exceptional.
America has the god given right to do what it wants.
for more – read this piece online – click here.
and there's an online video  – see below
God help America- or should that be – god help the rest of us.