Some More Comments on dealing with Amazon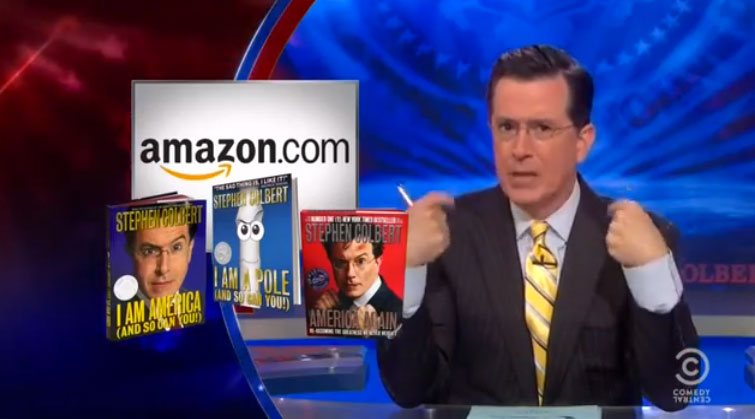 I have to admit that I have  used an Amazon account often. I became a little worried by stories mentioning the workers in the US. More recently I noticed that Amazon had removed the cheaper postage rates. This made many items not all that different in price especially when booksellers such as Reading in Melbourne provide free postage.
Then there was the story from the UK which I have already posted about – click here. My relationship with Amazon had become more of a memory as I found other ways to make my regular music, DVD & book purchases. I have long been unhappy that their music downloads have not been available into Australia.
With all of this, and my reluctance to keep using Amazon, I have to say that I did enjoy this story concerning a battle between Stephen Colbet and Amazon.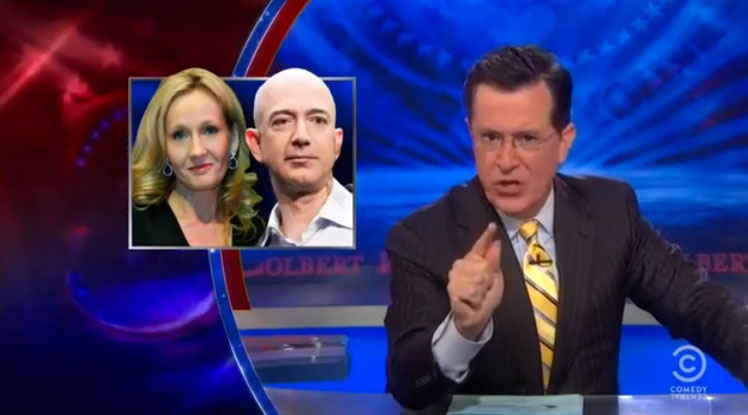 Have a look at the YouTube video – or click here  for an online report of the incident.
As for me, I have not used Amazon for quite a while now;  and now that I hear how they treat people and the publishers, large and small, it could be that the relationship is no more!
Here's a link to Readings – click here – note the free postage within Australia.
and Paperchain here in Canberra is a good book store – click here.
Music and DVDs I tend to buy mostly online from various sources including eBay – but watch out for a couple of ebay sellers as they have very bad reports about the quality which leads me to suspect they may sell dubious versions.
And I wish people would stop making reports and talking about – and instead do something about the outrageous iTunes Australia rip-off of Australian music buyers.
Hopefully no more Amazon buying from me – and just ordered more from Readings – click here.
————————————
Paul Costigan, 21 June 2014