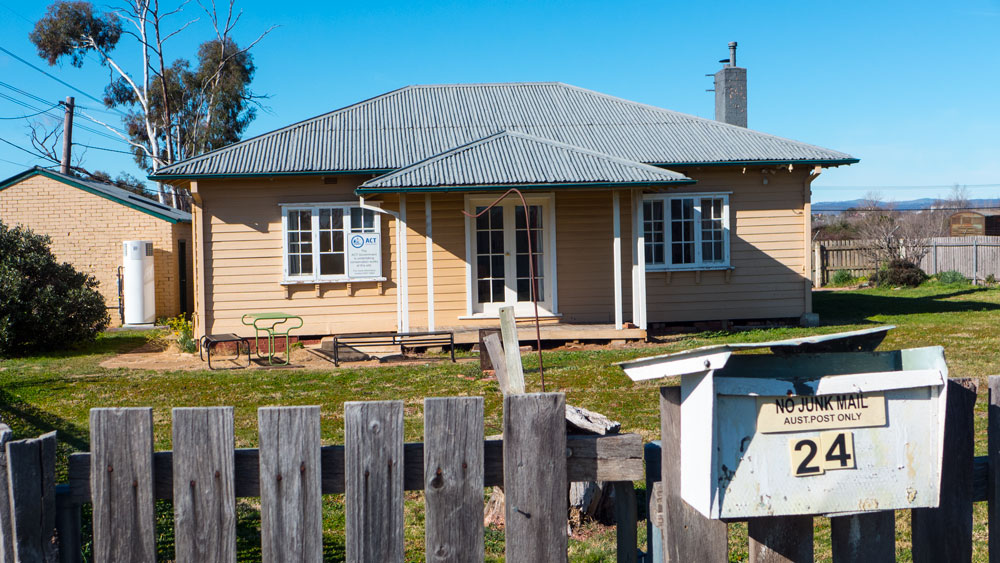 This piece is dedicated to those in community groups who forensically examine the complicated planning documents relentlessly put out by the ACT planning bureaucrats.
If it were not for these wonderful people, there is no way that ordinary folk would ever be made aware of the tricks that are employed by the ACT government's Planning Directorate and its other development agencies.
One such episode concerns vacant land on the northern edge of The Causeway and east of the new apartments of Kingston Foreshore.
The planning bureaucrats call this piece of land East Lake. It is now being eyed off by the Suburban Land Agency for sale to developers.
There have been notices to locals about the preliminary survey and engineering work underway.
While most of East Lake is part of Kingston, the two blocks on the eastern edge are technically in Fyshwick. They are referred to by the bureaucracy as being Block 2 & 3 Section 38 Fyshwick.
In the online planning documentation there are the innocent mentions that for the development to happen, proposed development applications for removal of buildings and structures will be lodged.
Sounds reasonable? Except this ACT government document fails to mention that one of these buildings is a set of historic dairy buildings dating back to 1927.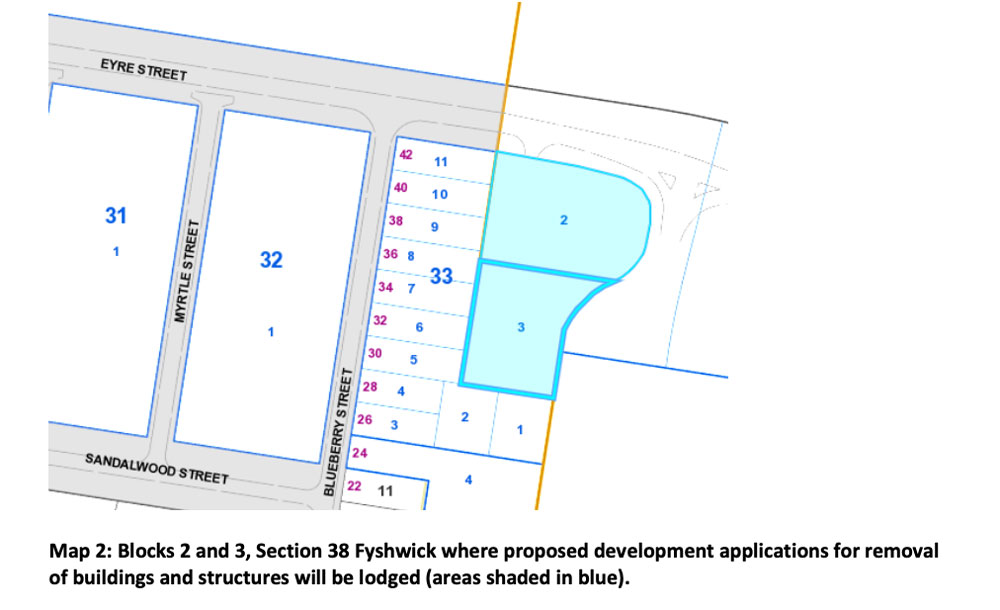 Luckily, the Barton and Kingston Residents Group is  investigating how this piece of heritage is not being recognised by the ACT Planning Directorate in these early planning stages.
It looks as though the dots were not supposed to have been joined with someone hoping that those pesky residents who value the city's heritage would not have noticed till it was too late. There one day – bulldozed the next!
These buildings were recognised as being significant a decade ago when a former ACT Labor government spent money to bring then up to scratch to be used as rentable space for visiting artists.
There are official-looking signs on and near the main building – someone must have cared once. But not now!
The obvious question is how is it that, yet again, the ACT Heritage Council has not put a heritage notice on this building? What are they there for? The list of stuff they do not register continues to grow.
This latest episode of how heritage is ignored by this Greens/Labor government is not over yet. Local politicians should be soon fighting among themselves to be the one to save this piece of Canberra's history. Joking!
But you never know – there is an election in a couple of months.
For information: I would expect that not many know about Cargill's Dairy Cottage. There is no official listing that I can find. The following is most of the text I copied from the sign in front of the house.
Cargill's Dairy Cottage
Cargill's Dairy was a major source of employment for the Causeway community. It became known as the "Big Gun Dairy" because of the Amiens Gun captured in World War I and brought to a siding nearby in May 1927. It can now be seen at the Australian War Memorial.
The site is all that remains of a complex of buildings comprising one of the first dairies leased by the Federal Capital Commission in the 1920s. Built in 1927, it became the home of David Watt Cargill in 1934, its longest owner. David emigrated from Scotland in 1923. He had formerly managed a number of dairy farms around Canberra and operated a milk run in Queanbeyan.
In the 1930s, his workers milked up to 100 cows twice daily. Each morning they delivered milk in metal cans to the Causeway, Capitol Hill Hostel and Westlake, and to Barton, Manuka, Forrest and Red Hill each afternoon. 
Others cared for and fed the cows and grew, cut and carted their feed, grown on the Molonglo river flats between the dairy and Duntroon. 
The dairy had a wash-up and cool room, and strict hygiene regulations required the milk shed floor and walls to be hosed and scrubbed twice daily, and whitewashed every few months. Pasteurisation facilities were not available in Canberra until 1950.
By 1954, the Canberra dairy industry could no longer supply enough milk for its growing population and milk was imported from NSW by rail tanker. 
In 1961 the dairy comprised 13 buildings, but only four remain today – the garage at the left of the house, the laundry and meat house behind it, and the dairy's office to the right of the back door. 
David Cargill was a major employer who contributed greatly to the development of both Canberra's social life and its dairy industry.
There is a faded photograph on the information board with Joe Purcell at the back gate of the dairy in 2001. The Purcells were the last occupants of Cargill's Dairy cottage. There was some other text that I could not read enough to copy.