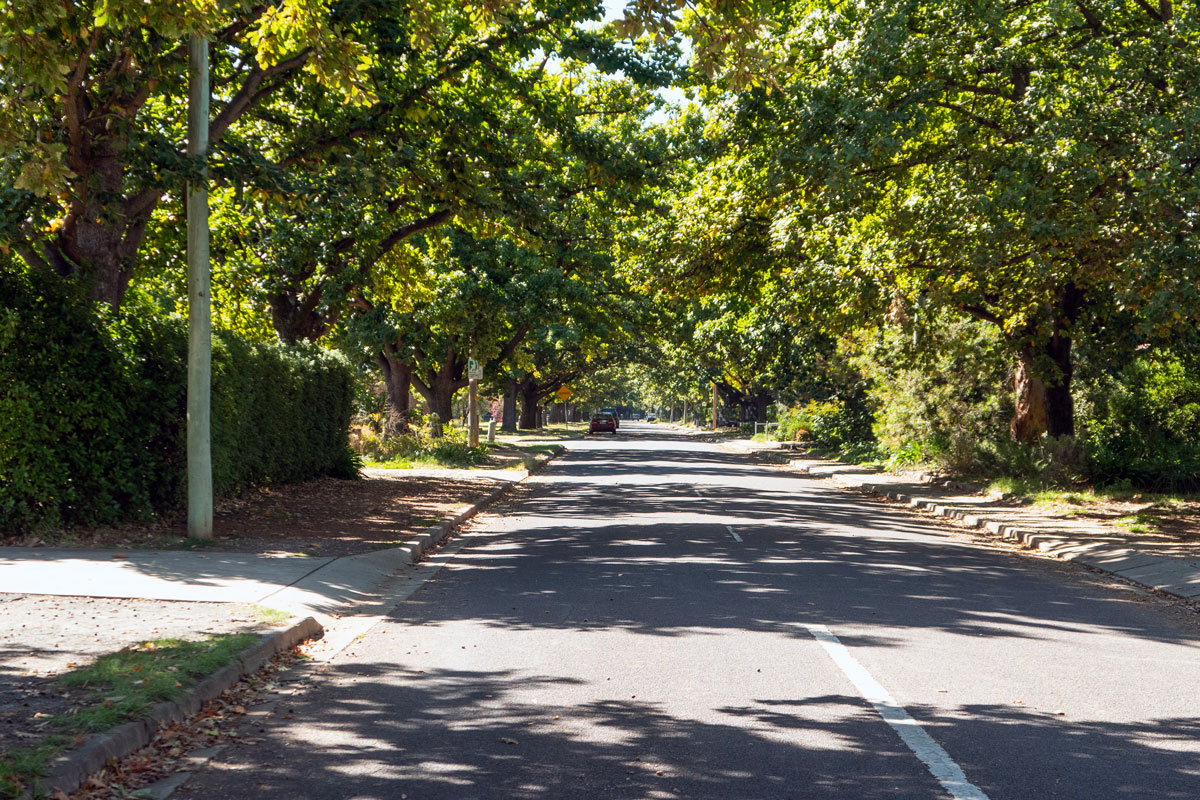 There is a common theme to the many well-crafted and informed submissions by residents trying desperately to influence the proposals to change the city's planning.
This theme is rarely articulated clearly but nevertheless it is there. People care about their homes, their streets, their suburbs and their city. Residents have a Sense of Place and they share this with others within their areas.
To quote from an online journal May 2016, The Nature of Cities: 'Sense of place—the way we perceive places such as streets, communities, cities or ecoregions—influences our well-being, how we describe and interact with a place, what we value in a place, our respect for ecosystems and other species, how we perceive the affordances of a place, our desire to build more sustainable and just urban communities, and how we choose to improve cities. Our sense of place also reflects our historical and experiential knowledge of a place, and helps us imagine its more sustainable future.'
Residents will identify with this description of a Sense of Place. They think about it as they move around their streets and it is a key to why they live where they do. They embrace the ambiance of their area while appreciating that others likewise identify with their own suburbs in similar but different ways.
Residents have that Sense of Place when they come over the hills driving into Canberra and see the city in front of them. They used to have it as they drove down Northbourne (maybe that will return). They have it as they move around their own suburban areas such as in Gungahlin, Belconnen, Weston Creek and Tuggeranong. The inner south residents definitely know what a Sense of Place is all about. Residents of Downer have their own Sense of Place and desperately want to have a say in their suburb's future. This concept forms the basis of most resident's day-to-day reality.
Many community groups and individuals are very good at providing detailed reasons what they do and don't want done to their neighbourhoods. They talk passionately of streetscapes, trees, solar, gardens, heritage interests, parks, open spaces, bird life, greenery, clean air and places for families to enjoy and be safe. They respond politely and with best intentions to some new announcement about an aspect of the planning regulations even though most have little chance of understanding what is really going on.
Residents use the concept of A Sense of Place as the basis for their aspirations and what they want the politicians and planning bureaucrats to acknowledge as being important. This is where it all comes undone. The ACT Greenslabor politicians along with their planning, housing and urban infrastructure bureaucrats continually negate the importance that residents place on A Sense of Place. The bureaucrats have rules that define outcomes desired by the government, no matter how silly and destructive, while these same rules treat a Sense of Place as being an irrelevant issue.
A Sense of Place does not mean that everything must stay the same. The Canberra communities are intelligent and well-informed enough to know that change is happening especially as there is an urgent need for more affordable housing and that new homes and renovations can be far better designed to meet 21st century standards as well as enhance the greenery and biodiversity. This is not the basis for the chief minister's deregulation reforms.
The difference being that his changes to urban character are being forced onto neighbourhoods in a form that denies the heritage, the ambiance and the urban character. What is being proposed as the future of Canberra's suburban development is completely top down. It is as if the city has a medieval dictator with unfettered powers to decide how and where his people may live. Decisions are being made whether residents should be moved on to make way for something preferred by those close to government –the investors who make it their business to stay friendly (for now) with ACT's Greenslabor politicians.
The ACT's Greenslabor politicians and their bureaucracies failed to use a Sense of Place as the basis for proposed changes to our cherished city. Recognising a Sense of Place has consistently been absent from the planning directorate's disrespectful attempts at community engagements.
The obvious problem could be the nature of ACT political parties and the laisse-faire culture of the government bureaucracies. Surely it cannot be something so obvious. It must be something deeper and maybe nastier than that.