Photo-essay: Walking Manly in the evening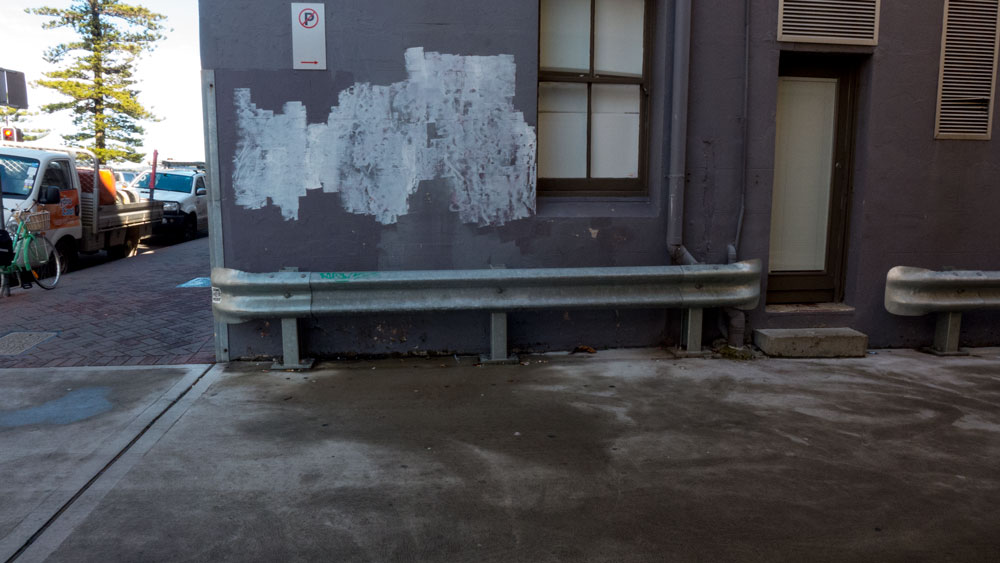 Not all walks around Manly (Sydney) involve wandering along the beaches. There are many streets and lanes to seek out to see how the urban environment settles into the evening.
There's the occasional artwork or two.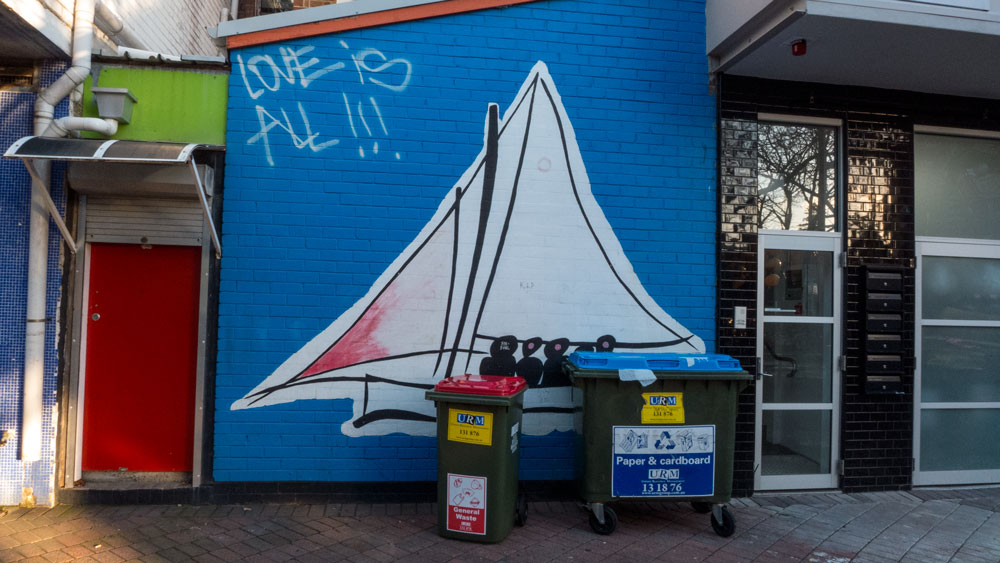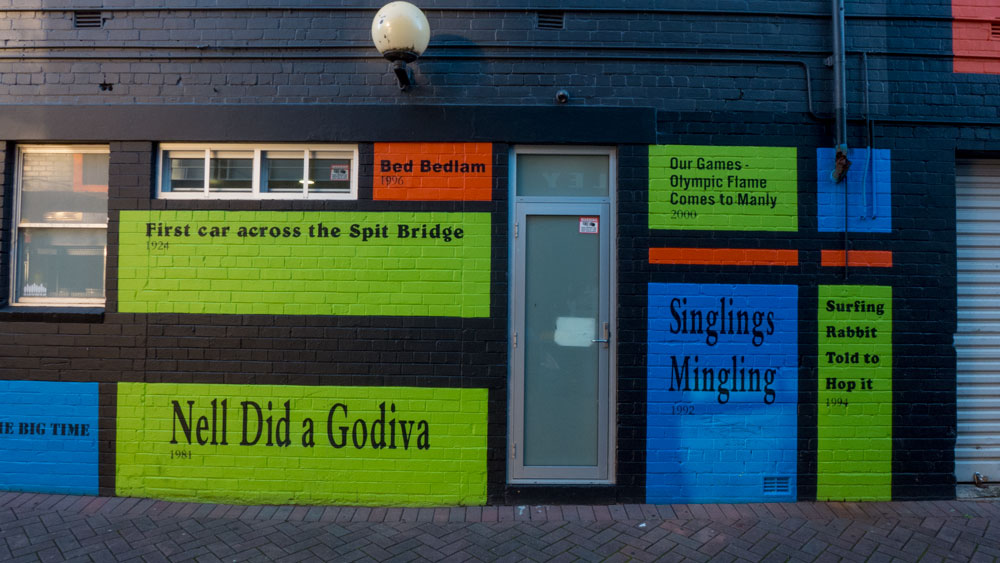 and there are those ordinary pieces of architecture in the back streets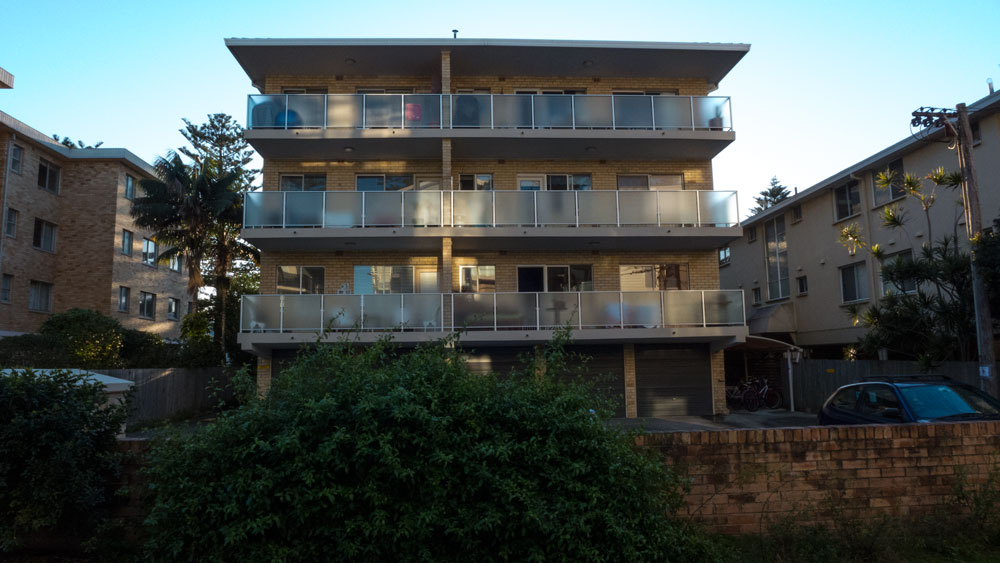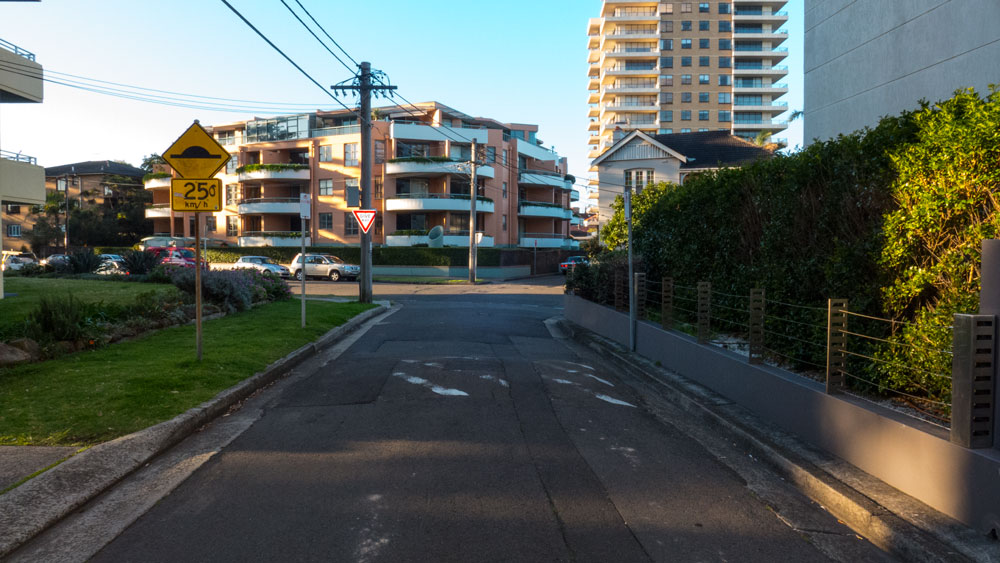 and as the sunlight fades, on come the house lights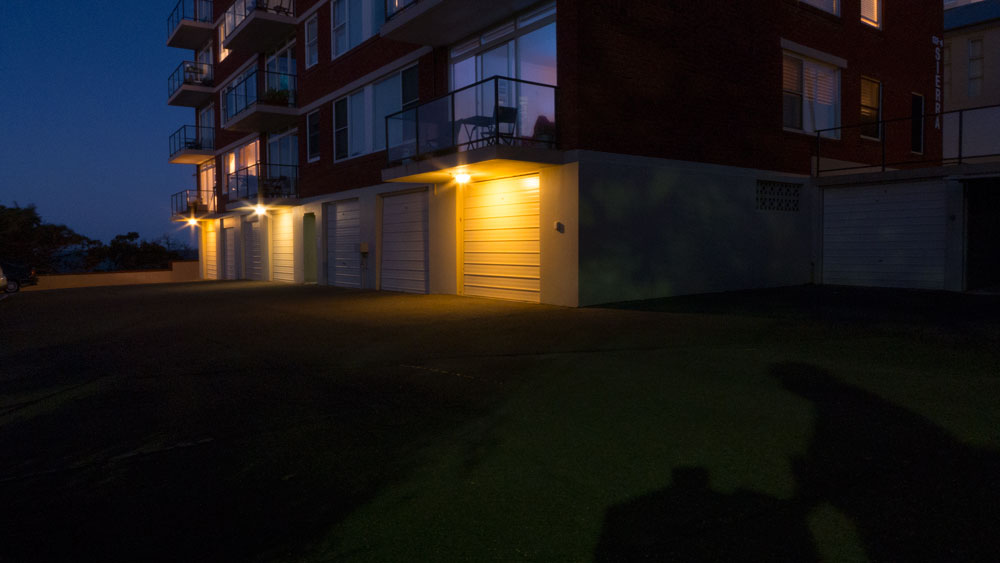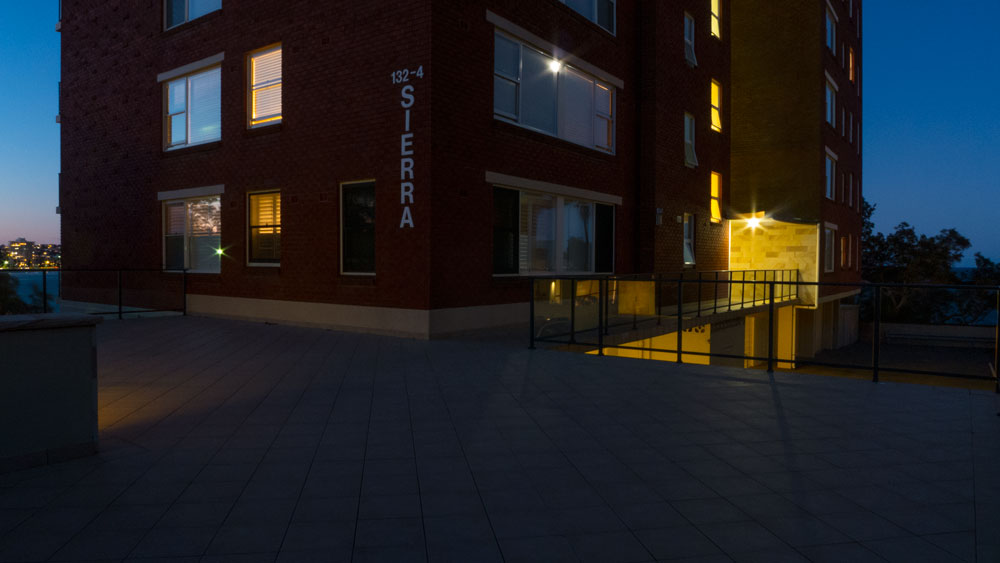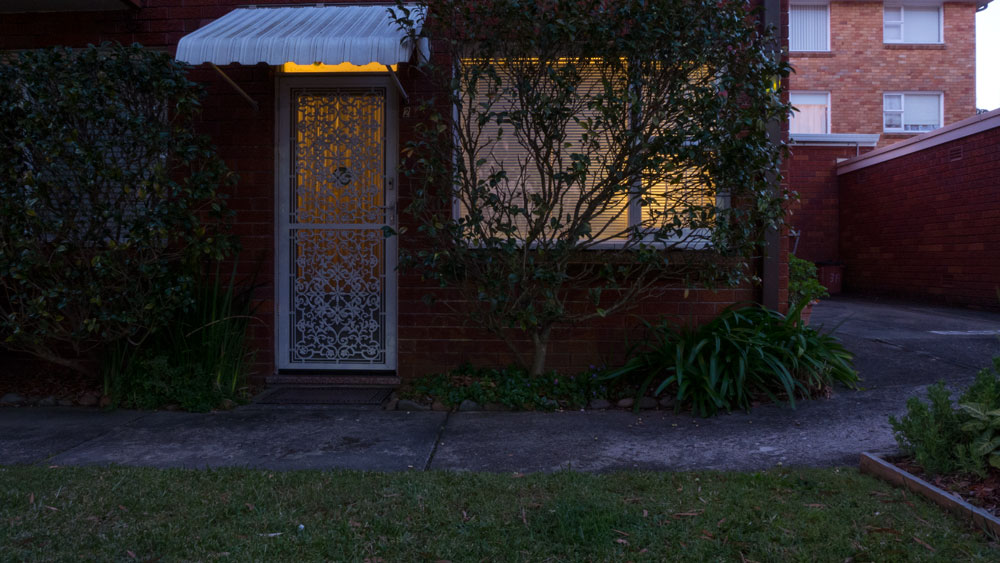 and then the moon pays a visit – or in this case, thinks about an entrance from behind the clouds.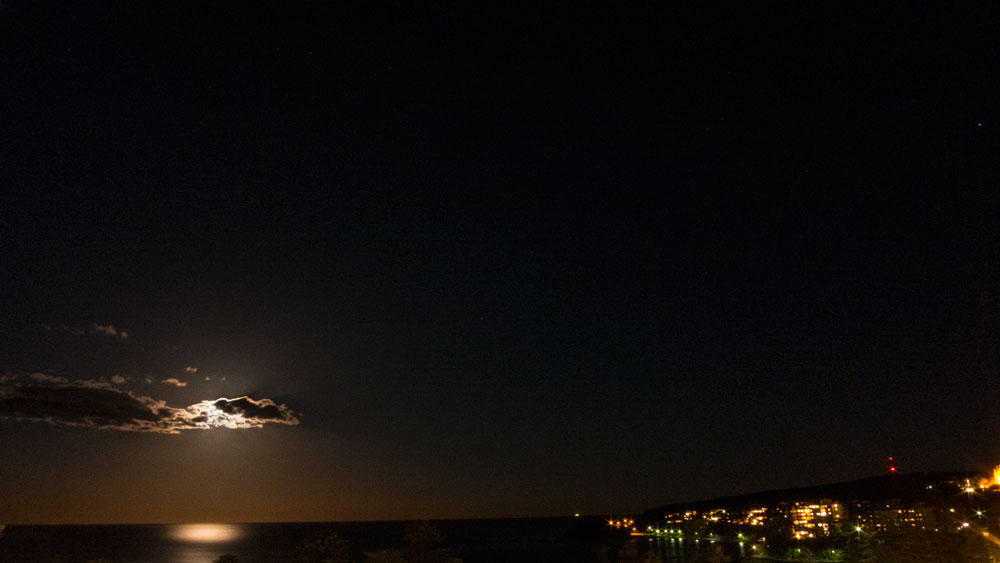 ————————————
Paul Costigan