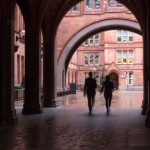 Several decades on my first visit to London the bus we were on had reason to be delayed. Most people understood what was happening and why the delay had happened. But not so one couple. They became very agitated and complained very loudly that this was not good enough. Apparently because of the delay the sky was about to fall and all manner of disasters were to strike us all!
For the rest of us you could see the attitude was – please get over it!!
Whingers sure do know how to make a nuisance of themselves.
I noted several cases in the press over the last few weeks and thought I would write about the topic of Whingers – but alas a newspaper columnist beat me to the punch – and did a great job of making the point of how these whingers should shut up and cease occupying the public airwaves.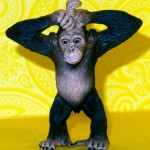 The first was the case of a TV presenter going online to complain about her treatment by an airline. She had a broken foot and on returning had tried to demand to be upgraded. Alas it turns out the airline had gone out of their way to accommodate her. Besides if she really required Business class why not pay for it and seek compensation through travel insurance.
Then there was the Russell Crowe incident whereby he went public to complain about the airline not allowing his children to take their new hover boards into the plane. The airline responded and explained that due to the dangerous batteries, these items were not allowed in the cabins.
This danger has been backed up by the fire today caused by the batteries. I wonder if Russell Crowe has apologised?
The issue is that these idiots feel it is their right to go public with their whinging – we wish they would keep it to themselves. Here's the article – click here.
And just when you thought that we had already had our share of stupidity – along comes another one who believes she is the centre of the universe  – click here.
———————————————
Paul Costigan