Review: Visual Arts
TV Moore's
Rum Jungle
at Campbelltown City Gallery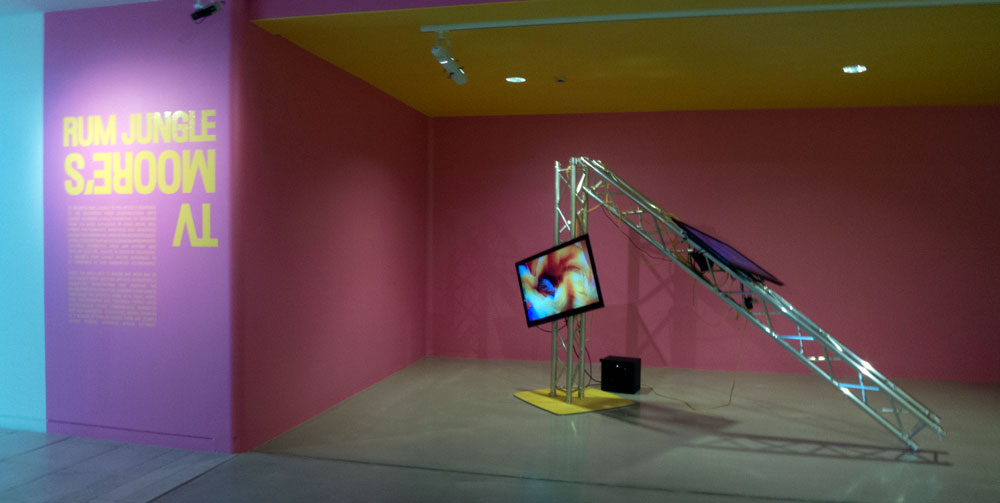 Sometimes things really make you wonder. This exhibition failed to engage at all.
This survey exhibition, occupying the whole gallery, could have provided the opportunity to enhance this mid-career artists. Sadly the exhibition is something that few will enjoy. The exhibition left me with the simple question: What were they thinking?
The exhibition is about showing former and new works. We were to be 'immersed in an inebriating environment'.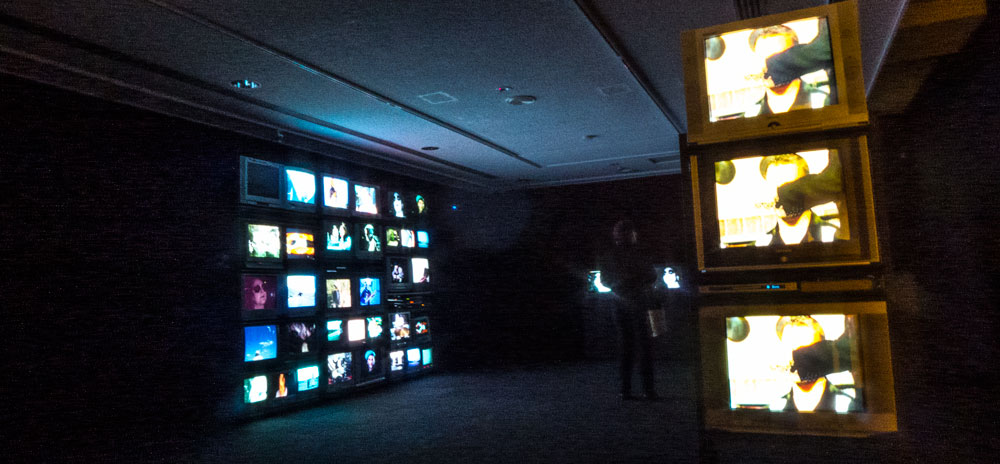 The whole thing seemed to be very noisy and unfocused. Mounting lots of past video works in one room together did not enhance their understanding. The effect on me was that it may have exaggerated just how banal the whole lot were. I do not understand why other critics have not seen through the noise and the over-use of colour.  I could not see much substance to these works beyond some very superficial concepts.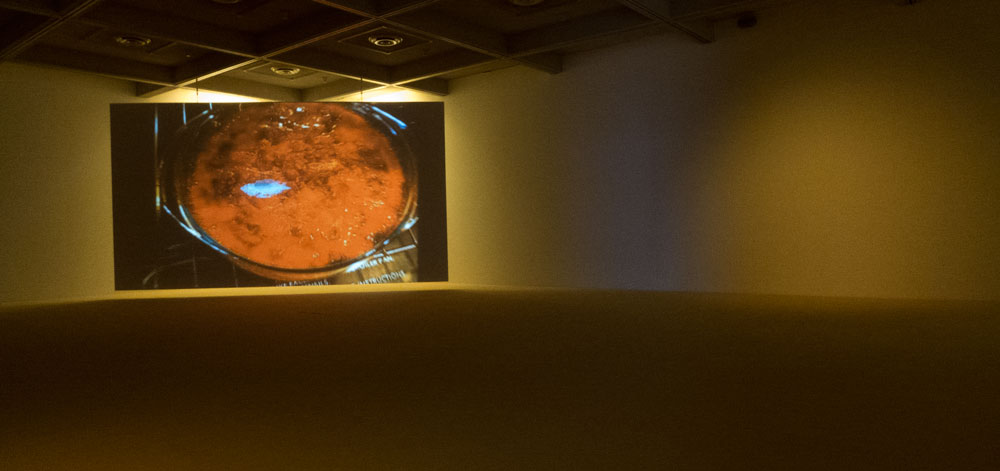 While the artists has been given the whole space to play with, the reality is that the place was painted out in lurid colours and a few works were then scattered about in isolation.  The animations and videos would make a professional animators and professional film makers horrified that such works have been put on display.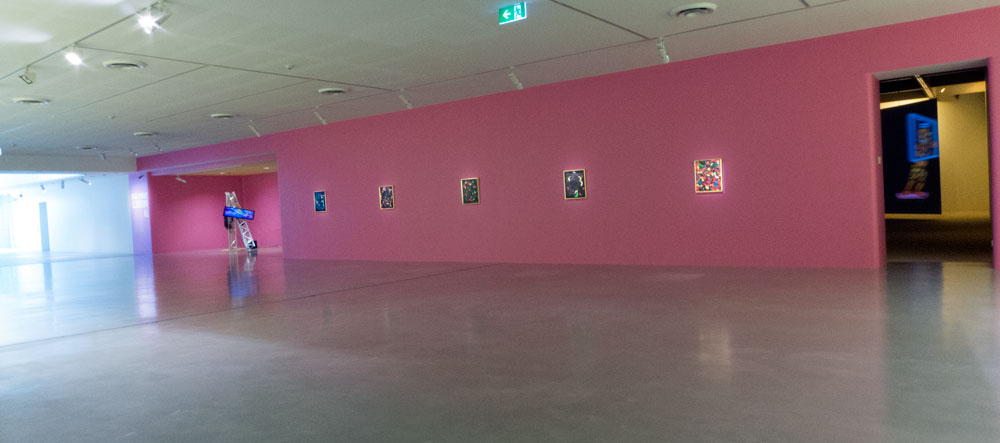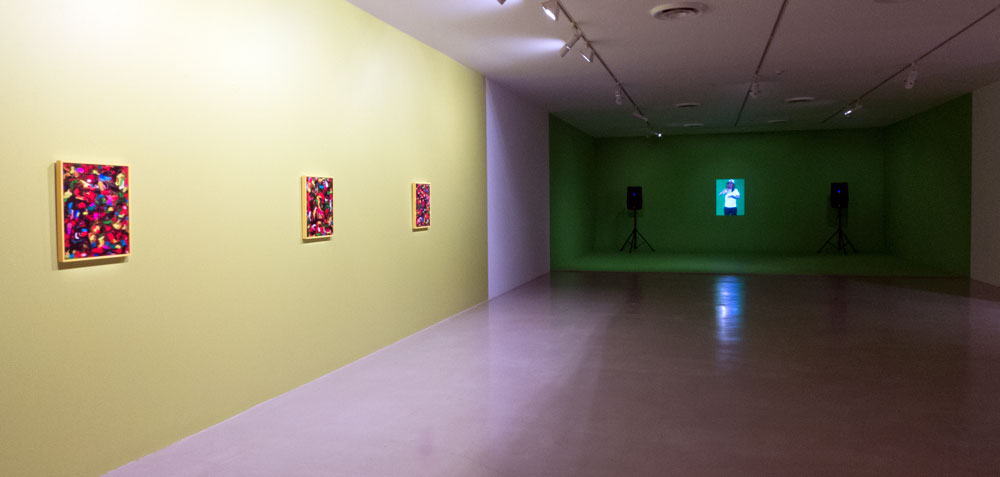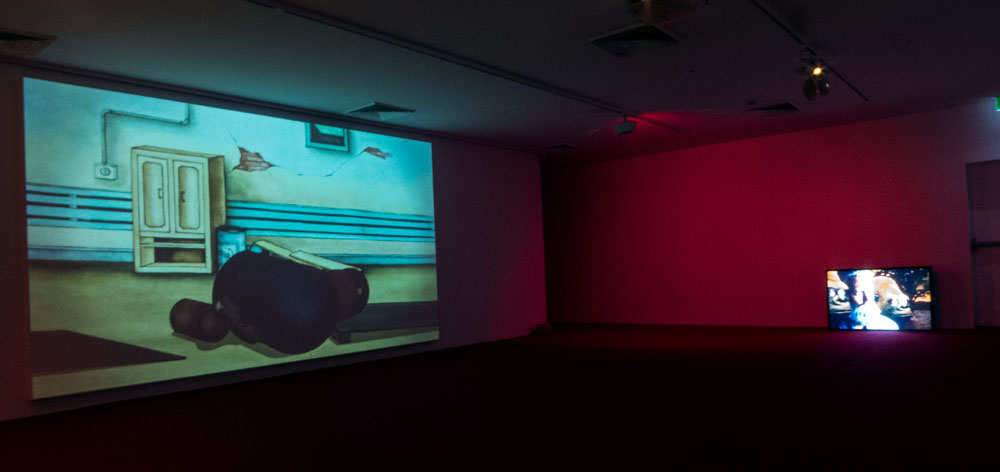 Other have said that this is a survey of works from one of Australia's more exciting artists who disrupts expectations and pushes the boundaries of practice across paint, video, film, photographic and theatre. Nope! I disagree. This exhibition for me was not exciting at all.
There is no real information to assist the audience. This could be seen as an insult to the audience or maybe it was because there was nothing much to be offered. So in fact the lack of information probably saves the audience from reading the usual art-speak and spin.
We were driving back from Sydney and called by Campbelltown to see this show. It was a Monday morning and the cafe had no food till lunch time. That was the first disappointment. The next shock was the exhibition. What were they thinking?
Would I recommend anyone go out of their way to see this exhibition. Nope! Would I recommend you drop in if you were in the area. Maybe yes just to see what I mean.
Not recommended. Not rated.
——————————————-
For more favourable reviews – see Andrew Frost in the Guardian – click here. and  there's another on Artshub by Gina Fairley – click here.
I do however highly recommend keeping an eye on the Campbelltown City Gallery exhibitions as they should be supported as they do have a diverse and interesting program. This one for me was not one of their high points. Such is life – at least the gallery believes in taking chances.
Meanwhile there were some interesting things going on outside.
What the hell were these?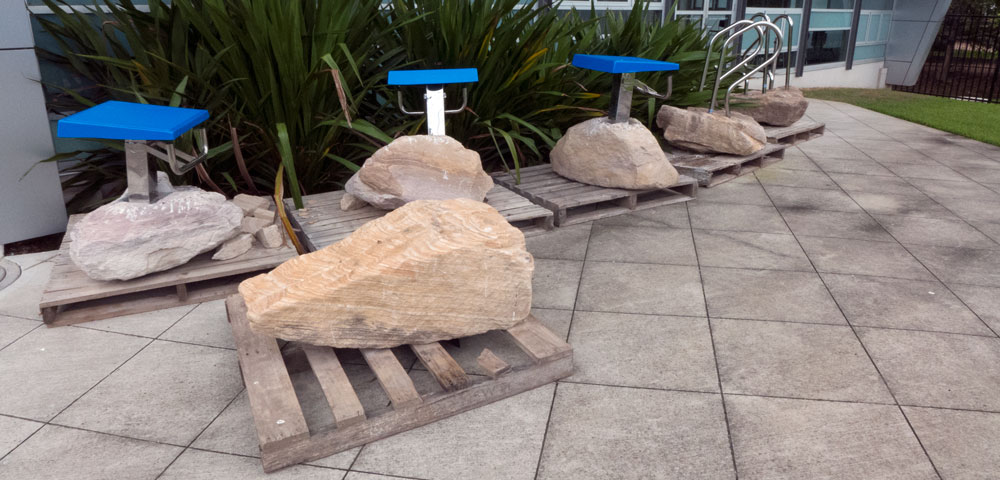 and near the car park, there were signs of an invasion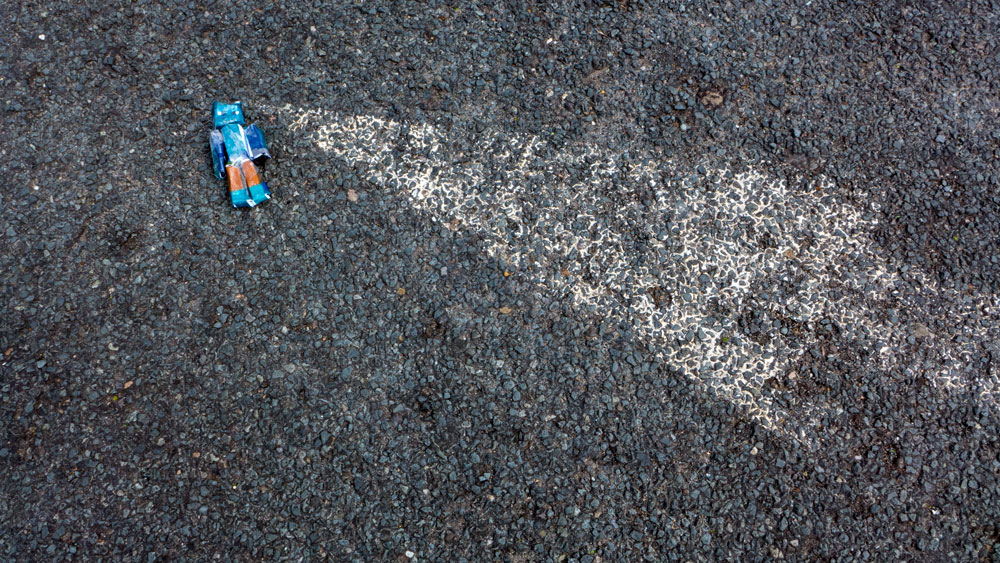 ——————————————
Paul Costigan, 14 April 2014