Review: TV program on DVD
TREME Series three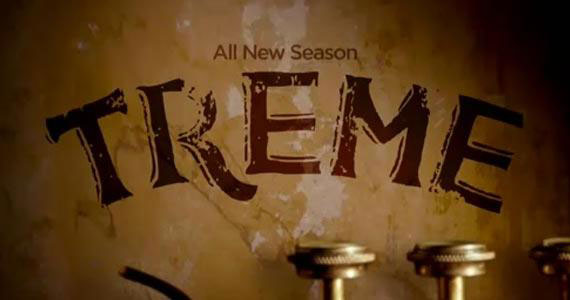 There are so many good TV programs now available on DVD. This is one of the really good ones. You will have to enjoy a slow pace, music, talking food and lots of local politics.
I have reviewed the first two seasons of TREME earlier – click here. Allow me to assure you, it just gets better.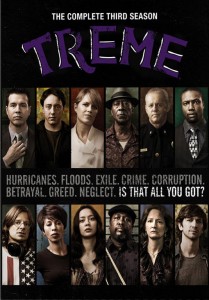 I have just completed watching season three over a two-week period. This is a final full season, as the next is just four episodes. The fourth season has been released and is making its way to me right now.
Season three continued the slow pace as in the former. Slow being a word I use carefully. There's a multitude of story lines happening which are allowed to develop slowly around many many musical events. As before the main theme is the rebuilding of the City of New Orleans after the hurricane.
Things continue as before, there's police violence and corruption, music, food, people playing music, family problems, music, the Mardi Gras Indians, the efforts of the big chief, music, the chef deciding to move back to New Orleans, music, the honest cop being given a hard time, music, the local musician trying to make a New Orleans Opera, music, the school band, music, the reporter digging dirt on police murders, music, the local activist lawyer who is chasing the corruption, music, the local planning authority dishonesty in dealing with the locals, music, the young singer/writer/ violinist making her new career, music, the bar owner going to trail about the violent attack on her, music, the fight by the locals to maintain their communities, and  – did I mention there's lots of music?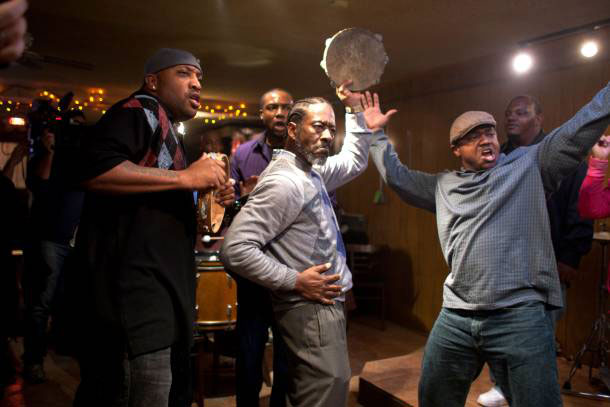 I say again, it moves slowly. It does not have the fast pace of so many others. But do not let that fool you, as there is so much happening as the many story lines develop their own tensions and some cross over.
Recommended: Rating 10/10
Here's the link to David Simon's Blog
—————————————————
Paul Costigan, 24 February 2014