Review TV Series
Top of the Lake – on DVD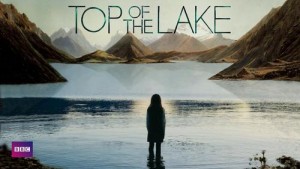 First some warnings.
There may be indirect spoilers. In contrast to all the positive reviews of this series. I did not think that this was all that good – it was OK – maybe
But I found it just a bit too confused and too weird to be acceptable as a good fiction. I would imagine that the South Island tourism board would not be over impressed with this series. The main scene is a South Island town inhabited by loads of weird people and where all manner of strange bad things are going on – and worse still  – is that everyone knows what is happening and they all just accept this as normal in their town. This is not a place that welcomes outsiders.
As for the plot — besides the main suspected disappearance of the your girl — there are so many things to complicate the storyline, that it seems that the authors simply put in a bit of everything so that the plot become far too weirdly unclear. The only thing missing was a loch ness monster type creature.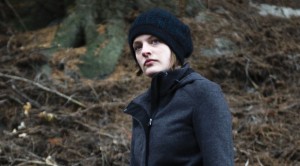 There's a lot of men treating women badly. Yet again another series uses this as its main structure.
The main character is played by Elisabeth Moss of Mad Men fame. She does a great job. As for Holy Hunter's character and the special set in beside the lake, it is just too strange to be believable. And why did they make her look like Jane Champion?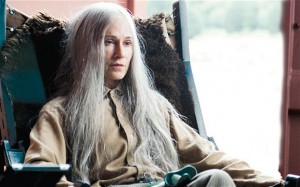 Having watched this and wondered about why Jane Champion came up with this crazy story, I am going to revisit The Piano and see if the craziness started back then and we just did not recognise it. Maybe the director and others needed some quick money so they wrote a plot to use all manner of triggers and to cover as manner plot styles as possible in one film. Who knows?
This series is of interest – provided you do not mind bursting out laughing occasionally at the silliness of the story-line.
 Recommendation: Rating (being generous): 6/10
—————————–
Paul Costigan