Review: Visual Arts
Not Dead Yet: Therese Ritchie and Chips Mackinolty – A retrospective
Canberra Museum and Gallery, till September 14 (2014)
Review: This very crowded exhibition at the Canberra Museum and Gallery brings together loads of posters and related materials by the two Northern Territory political artists and poster makers, Therese Ritchie and Chips Mackinolty. There is a lot to take in.
For anyone interested in historic poster making and the more recent version of digitally produced poster-like artworks, then set aside enough time and wander through the gallery. I say again, there is a lot to take in – the curatorial approach has been to occupy the space with as much work as possible.
Once upon a time posters were made for the street and for as wide a distribution as possible. I sense that many of the more recent works in this exhibition would have been destined to be seen within the art world and probably amongst poster and political art collectors.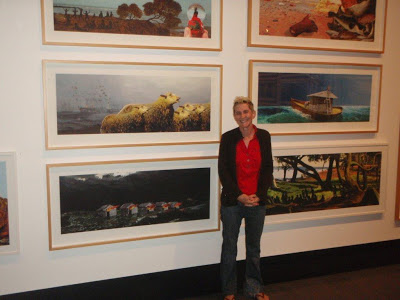 Darwin exhibition – apparently there were even more works on exhibition.
Both Therese Ritchie and Chips Mackinolty have a well-known history in this style of activism through the visual arts. After making my way around all the works, I did feel as though things have not been getting better in the Northern Territory from an indigenous prospective, at least as seen through the eyes of Therese Ritchie and Chips Mackinolty. There were not too many celebratory or positive messages within this collection of artworks. This contrasts with a Crikey piece from Chips on the advances being made in the north when it comes to medical services to indigenous peoples – click here.
There is an extensive catalogue available with the exhibition – for $45.00. It is a good buy. Having read the catalogue from cover to cover, I suggest that there was a lost opportunity to have this exhibition put into a national and possibly international context. The writers were mostly Northern Territory locals and they have supplied a full background to the works.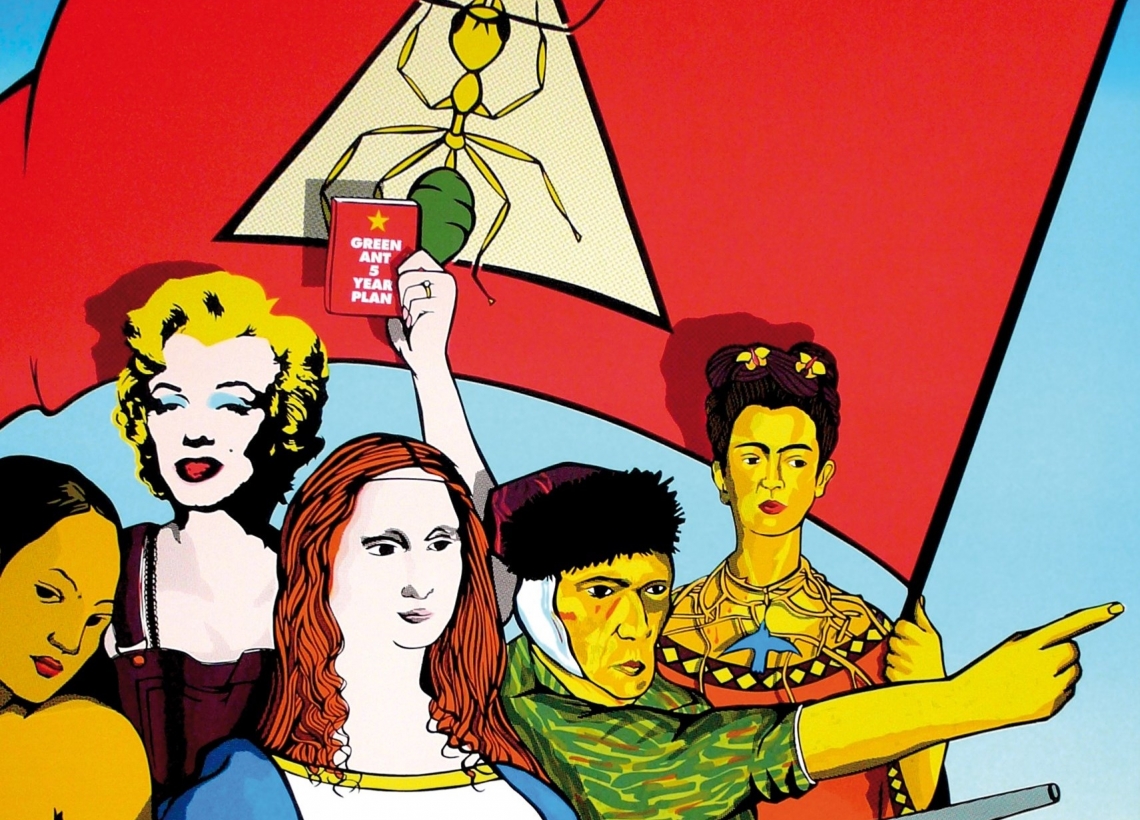 I suggest that exhibition and catalogue could have been more valuable with contributions from outside writers being involved to supply a non-local point of view of the works. As it currently presented, it is very self-congratulatory and more a celebration of locals by locals.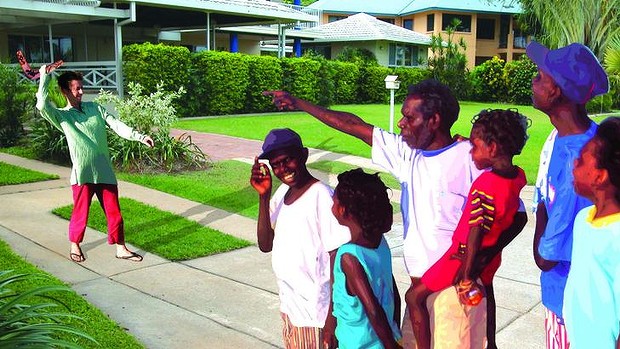 I do recommend a visit to this exhibition to see some of current activist voices at play. In the political atmosphere created by the current extreme conservative national government, it is good to look through the eyes of Therese Ritchie and Chips Mackinolty at the issues confronting Australians, particularly the indigenous peoples of the Northern Territory.
A Review by Sacha Grishin: click here
An ArtLink review of the original Darwin exhibition: click here
A link to the Canberra Museum and Gallery: click here (limited information available)
——————————————-
Recommended: Rating 7/10
——————————————-
Paul Costigan, 22 July 2014