Review: TV on DVD
The Tunnel 2013 available on DVD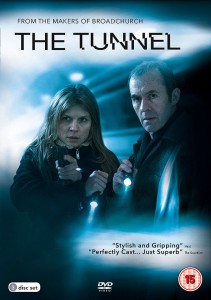 This 2013 French English series, The Tunnel, is a remake of the very successful and recommended 2011 Danish/Swedish crime series The Bridge. (review to follow)
The closeness of the remake originally cast doubts as to whether I would bother watching this latter series. But something nudged my curiousity and so I purchased the DVDs. I am happy to report that we enjoyed this series and would recommend it.
Please note – to write this review I have to work hard not to accidentally provide spoilers as this plot is quite complex and it would be easy to give something away.
Watching a program where you know most of plot and who did it, does make for an interesting experience. It is not unlike attending a theatre performance of a well know play (eg Shakespeare) that has a few differences in emphasis and maybe a new twist or two included because of the different location and because the actors bring their own differences. This is what happened here.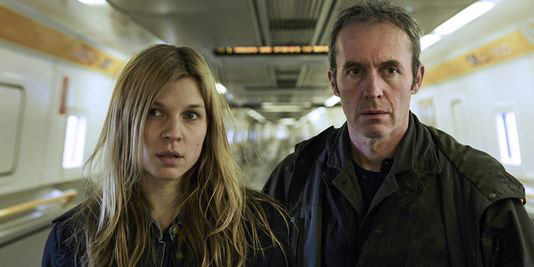 At key stages of the plot development, we were trying to remember what was to happen next and wondering whether it would follow the former. Of course we were aware of who would turn out to be the guilty parties. This allowed you to watch the characters even more intensely and to observe the actors at work. It was a very enjoyable experience as we binge watched the program over as few nights as possible.
The plots were as complicated as in the former. The second time around it became a little more obvious as to where there were holes in the logic. But – Hey! – it is  still a good crime/drama fiction.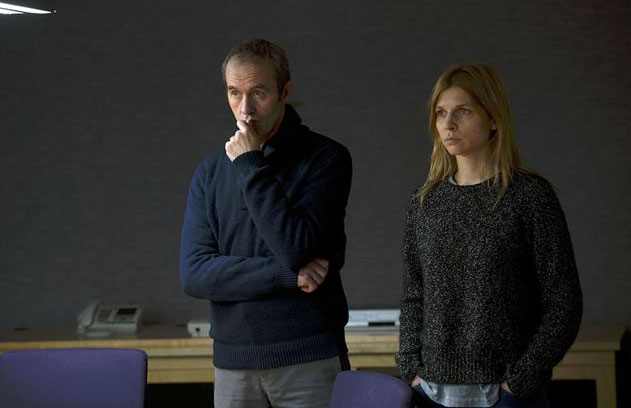 Both Clémence Poésy and Stephen Dillane as the lead actors did a great job and really brought something a little different to the story and twists in the plot.
Obviously the first big difference was that this one starts in The Euro Tunnel as opposed to the Øresund Bridge connecting Sweden and Denmark. The other new layer was the English and French connections.
This is not Nordic Noir! However have no doubts that this English – French version does not lose any of the drama of the former.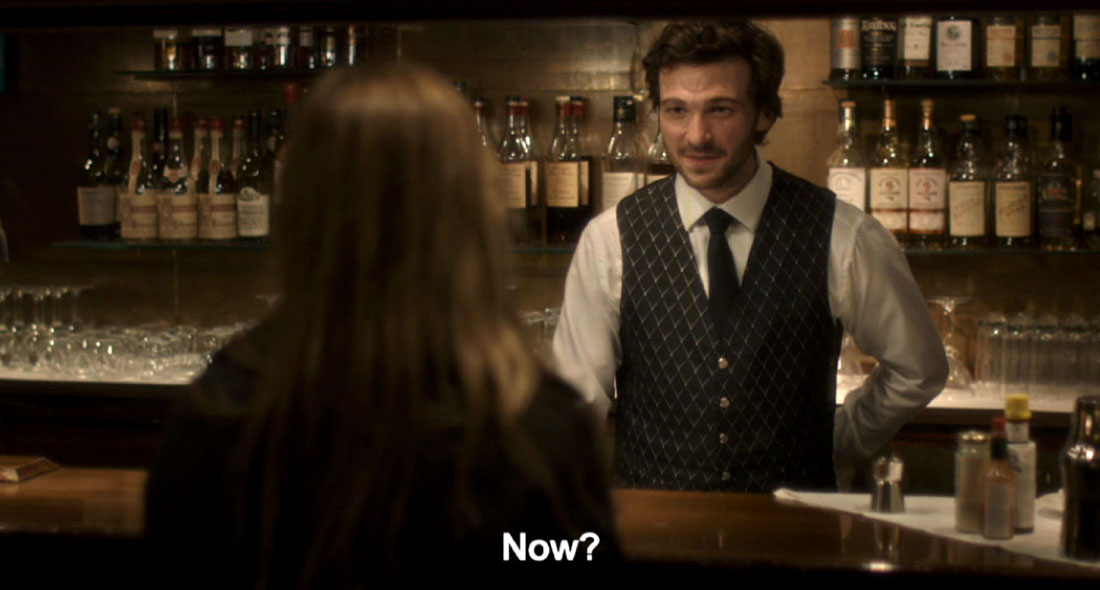 I have to say that Clémence Poésy is a someone to watch. A curious note is that she is multilingual. Her English is real life is very good to the extent that she features in English productions as an English speaking person. In The Tunnel she is French and speaks English. Just that every now and then she forgets to have her French accent when speaking English and she sounded very well-educated English.
In The Tunnel she has some fun lines to deliver – I cannot say more without giving too much away. There is a lot to enjoy in this series. I look forward to seeing what they do with a second series.
Having watched it in action, I went online to learn more about the Euro Tunnel and the shuttle trains used to move road transport. click here. You cannot help but be impressed by the structure of the tunnel.
But I have to say that there was a little shock with the final scenes. The image below is taken from the TV screen.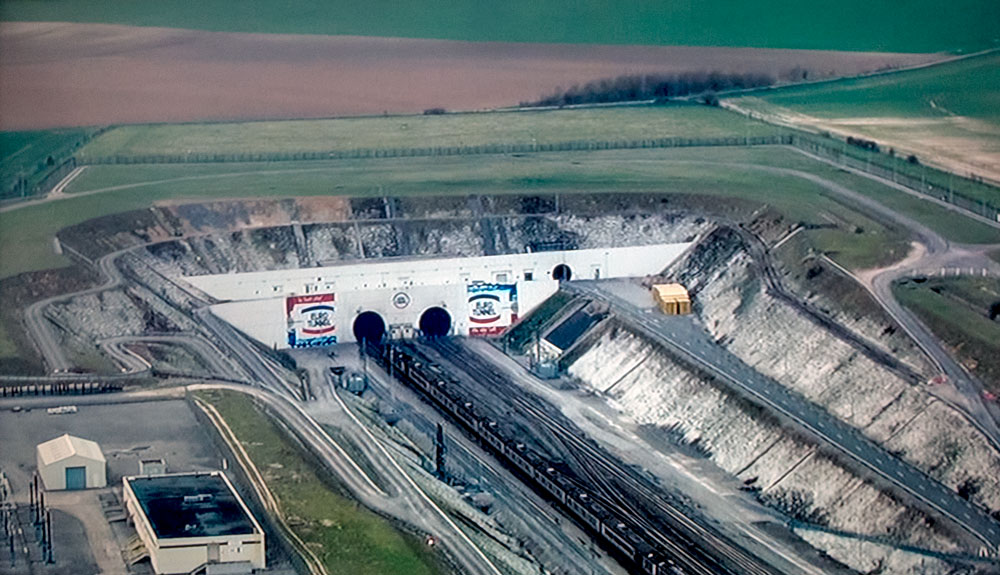 In the last moments the camera zoomed back to show a train entering. I could not help but notice how crappy the surrounding landscape was. For such a high profile engineering and transport success there has been no effort into making this tunnel entrance and exit in any way attractive aesthetically.  There is the need for some design work here!
————————————————-
Recommended: Rating 9/10
————————————————
Paul Costigan, 24 June 2014