Comment: on the wonders of two 2014 Superbowl advertisements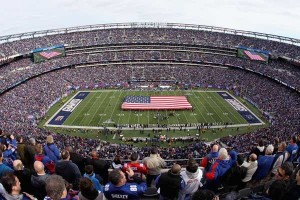 First a declaration. I know almost nothing about sport. I have no interest in sport. The whole 'Superbowl' thing is  of interest in a very limited basis in that it is such a weird cultural phenomenon. It and large sporting events like it are way beyond my interest and understanding.
In the lead up to the 2014 Superbowl I noticed the occasional comment relating to how people were looking forward to viewing the Superbowl advertisements. This I found very strange.
Being interested in things cultural, I searched afterwards to see what was being said about the super enormously expensive advertisements. What was the fuss?
Regrettably in order to comment on these two I have chosen, it does mean that I have to show them,  and so the advertisers are getting some free exposure. Please bear with me, as it is worth it.
The first is the Coca Cola advertisement. They have used this golden opportunity to reach out to the many racial backgrounds within the American society. They have even translated "America the Brave" into many languages including a middle eastern language.
Two things to consider: The first is that this soda pop multinational corporation is reaching out to grab the aspirations of these cultures to be more American by drinking Coca Cola. Its aim to have them drink this stuff daily and often. Just forget the damage that this sugar drink is doing to so many people.
The second point is that a national commercial icon is giving high profile recognition to the many languages spoken with the USA. And you can guess what happened next! Out came the trolls and yelled on about how the USA is an English speaking country and that people should speak English (sounds like John Howard and Rabbott and co in government now).
Here the Coca Cola Advertisement:
http://www.youtube.com/watch?v=443Vy3I0gJs
——————————————————————
The next one is for Chrysler. Yep, that would be for cars by Chrysler. This one has a catch, which I reveal after the link to the YouTube version.
I strongly urge you to resist reading my comment after the advertisement until you have seen the advertisement. The advertisement features Bob Dylan being all patriotic about this great American car maker. The whole piece is based on appealing to Americans about buying an American car, a Chrysler.
Towards the end Bob lets down the nationalistic message a little when he says the you can buy your beer from the Germans (so much for American beer);  allow the Swiss to make your watches (so much for watches from the USA); and allow the Asians to build your phones. No much there for home grown products.
But America is building your cars! Great message except for one point. So please watch the video and then read my final comments below.
the final message is below
.
down below
.
and even more below
.
It is nice to see Bob Dylan being so clear that America builds your cars. Wave that flag!
A quick search of Wikipedia on Chrysler reveals that Chrysler is a fully owned subsidiary of Fiat. That would be the Italian car maker. Say no more about being American.
Bob Dylan has done several advertisement previously, so this is not unusual. But I wonder if he knew about the flaw to the message.
——————————————
Paul Costigan, 8th February 2014