The stupidity of Rabbott on National Forests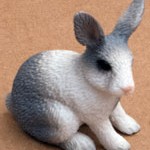 It is unbelievable to think that Australia has a Prime Minister who in 2014 has been quoted as saying that:
"We have quite enough national parks, we have quite enough locked-up forests already. In fact, in an important respect, we have too much locked-up forest."
This wonderful statement was just the start: "So my friends, when I say that I want Australia to be open for business, I mean open for business for the forestry industry."
For the report on this unbelievable incident – click here
Apparently his statements were welcomed by the industry representatives and others present. There are reports of people lining up to mark this occasion by having their photograph taken with their glorious leader.
One could just imagine how the media releases read the next day:
—————————————————
PRESS RELEASE
Association Staff and Representatives join the Prime Rabbott in announcing the beginning of the decline in the care of Australia's world-famous national parks.
The Representative of the Rubber Stamp Association announced today that they had attended the ever so important function last night with our glorious leader.
The Representative of the Rubber Stamp Association stated that their profession was proud to stand with this feral Rabbott as he announced the beginning of the end of national parks and national heritage within Australia.
The Prime Rabbott has agreed that the Rubber Stamp Association can have pride of place in rubber stamping his silly and dangerous proposals that will see this country undo centuries of work in establishing our great national parks.
The Representative of the Rubber Stamp Association embraced the Prime Rabbott's initiatives and committed to standing by to rubber stamp anything and everything in order to gain any form of publicity and to help Rabbott and his backers to advance the destruction of our planet.
The Representative of the Rubber Stamp Association stated that this has been a great advocacy effort by the Rubber Stamp Association and they hope to see many other professional colleagues be given the same chance to rubber stamp such ridiculous and regressive proposals.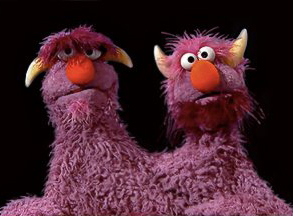 The Prime Rabbot provided The Representative of the Rubber Stamp Association with an extraordinary photo opportunity for him and the Representative to be photographed as one. It is hoped the controlling hands, that are stuck up both of them, are not too obvious in the photograph.
Life for people with Rubber Stamps will be good under this new modern government. Bad for the planet, but that is not on our agenda this week. What is important is grabbing attention at all costs.

Who said the Age of Entitlement was over?
Further details of the campaign to STOP THE FORESTS are presently restricted due to on-waffle activities.
—————————————————–
All characters appearing in or referred to in this post are very fictitious. Any resemblance to real persons, living or dead, is purely coincidental; such people could not possibly exist.

——————————————————-

final note on this for today: this latest bit of Rabbott wreckage will have to be added to the long list being kept by Sally McManus – Tracking Abbott's Wreckage
——————————————————
Paul Costigan, 6 March 2013