The State of the Debate on Climate Change
Reasons for Optimism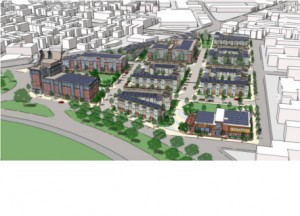 I have to admit that having done a lot of reading and been involved in many discussions on climate change and the lack of concerted actions, it was novel to read an article titled: The State of the Debate on Climate Change: Reasons for Optimism.
I do however share the view that any optimism for change is based not on the behaviour and actions of the national or state governments, but on the policies and actions as undertaken by some of the local governments.
For example – check out the work by the City of Boston – click here
Even here in the city of Canberra today, there were announcements that provided some small hope.
There are two announcements: click here and the second is here.
I am sure these announcements will be followed by all the usual nut jobs who will go on about the cost and that there are the dangers to health from the wind farms and lots more nonsense. Actually the biggest wonder is that these initiatives are being undertaken by this same government that also allows their infamous Planning and Land Development Authority to continue to deliver bad planning and design outcomes to this city.
But I must return to the theme for this post –  The State of the Debate on Climate Change: Reasons for Optimism. Read the article here, courteous of The Dirt (ASLA) – click here.