The Rabbott and Racial Discrimination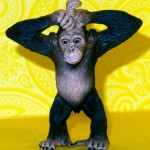 There's not much more to be said about the behaviour of The Rabbott Government Attorney General, George Brandis, and his statements on racial discrimination. We reached the bottom when he said "People do have the right to be bigots you know."
Penny Wong then became a target for his criticism.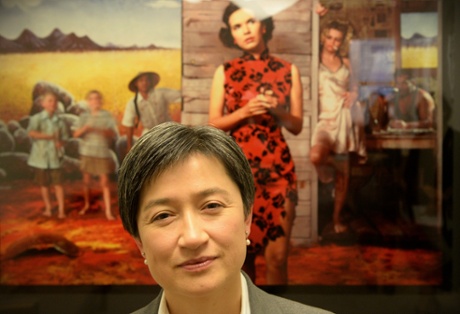 There's a piece in the Guardian on Penny Wong and how she reacted when attacked by George Brandis. Click here.
It must be noted that Penny Wong stood in front of a Tracey Moffatt photograph. The photograph is from the series Something More: The narrative behind the series is the efforts of a restless coloured girl in rural Australia desiring 'something more' out of life rather than staying with her allotted slot in the white patriarchal colonial society.
Penny responded to the introduction of legislation to allow for bigots ahead of the rights of individuals. She links the legislation to that other wonderful person, Andrew Bolt. It is a speech worth watching just to remind us just how good a politician Penny is. We need more like her right now.
——————————————–
Paul Costigan, 28th March 2014