Comments: The future of QANTAS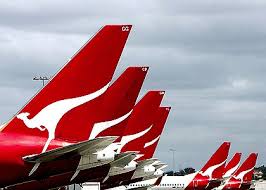 Once upon a time, in the not too distant past, Australians were proud of the national airline. It had a first-rate international reputation. Whenever you could, you flew QANTAS.
This partly changed with the privatization that happened under the Keating Government. However most still believed it was a national carrier even though it was run by a private board.
Then the service started drop off as cuts were made. The seats in economy became even more uncomfortable. Decisions were now totally about profit, not the passengers. All this was happening at a time when other airlines were improving their services into Australia. So many Australians opted to take advantage of better service and better pricing.
I can remember about 14 years ago being in LA after being away from home for a couple of months. The flying kangaroo appeared over the top of a far hangar as it was being towed around. I felt as though home was now not too far away and QANTAS was on its way to get me there.
Today I have no good emotional feeling about QANTAS. When I think QANTAS, I do not see the flying kangaroo. Instead I see the mean face of the CEO Alan Joyce. The brand has been trashed by this man and the current QANTAS board.
About a decade ago, the QANTAS board nearly convinced the government that it would be best if QANTAS was sold off completely. It was clear then that the board was not interested in the future of the national carrier, but in the profits they would make and the huge payments that would come their way as board directors. It was not sold.
Then came the Alan Joyce regime and the many flawed practices and mistakes. This reached rock bottom the day he grounded all flights instantly (absolutely no warning) nationally and internationally as part of his fight with the unions. Many people have not forgotten the trouble that caused.
At the moment because of the terrible political situation here in Australia, it is hard to get the facts on the QANTAS story.
Personally I believe it all started when QANTAS was privatized in order to compete in the open free market economy. Such an open market has never existed in the business of international carriers. Too many remain attached to governments and therefore they can compete easily against any totally private airline such as QANTAS.
The decision really is to let QANTAS go completely or to take it back into full or part government control and ownership. I actually favour the latter.
Today there was a very good article which set out the long complicated break down of this once highly regarded company. It is a long article but worth the read. Click here.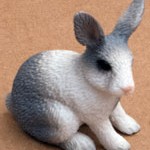 Of course, as with everything else, Tony Rabbott blames all this on the carbon tax. Not so of course but that's the state of Australia politics. Here's an article that deals with this stupidity. click here
This is not a good time for anyone interested in there being a national carrier, named QANTAS. The airline has extremely bad management, they make crap decisions and the country is being run by idiots. So anything will happen. But it will not be good.
—————————————————-
Paul Costigan, 3 March 2014.