Comment on the main stream press churnalism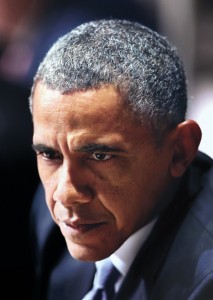 Australia, as with most western countries, suffers because of the death of real journalism. This has been mentioned before in particular with Nick Davies' book, Flat Earth News – click here.
In Australia the main stream press is quite diligent in ensuring that any real social equity and justice issues are panned as being not relevant if they are mentioned at all. The media have a history of defining and then pursuing a neo-conservative agenda.
In this pursuit the media has ensured that anyone who differs from their way of seeing the world is portrayed in the worst possible way. Truth has nothing to do with their fabrications. In Australia the list is long of political actions and people who have had the bullying treatment courtesy of the main stream media.
The main stream media in Australia, and in that I include the ABC, has often run the line that President Obama has become a spent force. It has not taken long for the so-called journalist to use negative terms to describe the President. Once the derogatory terms started to be used, churnalism effect took hold and the unresearched stories and comments were embedded in so much of the discussion about the US President.
With this in mind it was refreshing to read something written by someone who definitely is skeptical about current politics but who has come to the conclusion that what the main stream media is not quite right. No surprises there!
The article deals with many of the important issues and outlines a view of how the President has dealt with them and has presented what the other media outlets have failed to do. That is to explain the context in which many of the partly successful moves have been attempted.
It is worth a read – click here.
—————————————
Paul Costigan