Turrell lands within new NGA garden
originally published September 2010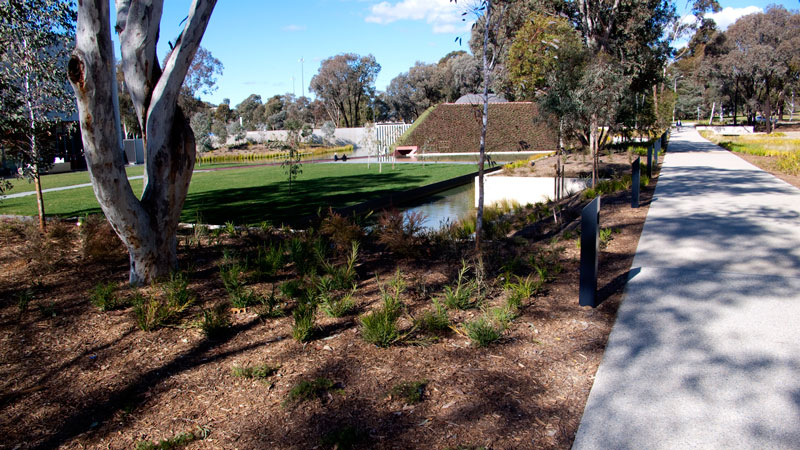 One quiet Saturday afternoon in mid August 2010, while visiting the National Gallery of Australia, I observed that the barriers were down on the new NGA forecourt garden and that the new James Turrell sculpture was open and awaiting a visitor.
Minutes later I was seated alone within the new SkySpace soaking in the silence of the very new domed space. As the moon was still wandering about the intense blue skies of Canberra, my view through the opening above was enhanced with the concentrated image of our lunar neighbour.
I had the pleasure of a solitary and very peaceful experience. This lasted for about 15 minutes.
When I wandered out, others were arriving for a media session, which explained why the barriers had been cleared away. So my visit was one of those lucky opportunities taken as offered.
On a subsequent visit a week or so later, I was planning to revisit the experience, but alas the space was filled with sounds of children chasing each other around and screaming. After listening from the outside for about five minutes or so, I took a few pictures and departed.
The memories of that lone viewing will last a long time, especially given that once the space is well-known, there will not be many such quiet times again. A visit is totally recommended. Any time of the day.
Try to be alone or at least be with others who appreciate silence and meditation.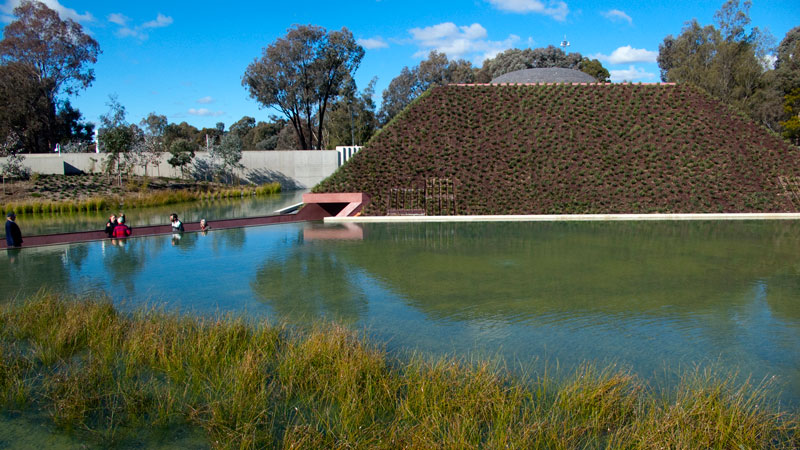 Recommended Rating for the Turrell experience:  8/10
Urbanity Rating  for the new garden site: 7/10