Review: Music
Hunters & Collectors: Throw Your Arms Around Me (1986)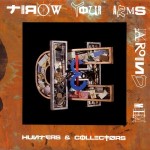 The Australian Broadcasting Corporation (ABC) definitely needs to ensure that its profile as a broadcaster identifies with the many communities within Australian society. It has recently moved on this by using a slightly revised version of a very popular song by the band, Hunters & Collectors. I have a problem with this choice.
I have to state my total support for the ABC. I am angered by the current federal government and its band of idiots and their attacks and threats made towards the ABC and its programming. I am not that happy that the ABC has already reacted to these serious and debilitating attacks by allowing all sorts of right-wing commentators to dominate so many programs under guise of providing balance.
So I can imagine their marketing department working hard to identify a branding that would demonstrate their inclusiveness to all peoples in Australia. Here is the new tune:
https://www.youtube.com/watch?v=Q2C_eRZaFuE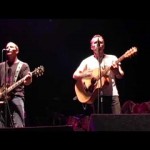 I am a little troubled by the fact that a very passionate song enjoyed by whole generations of people who imagined loves that had, lost or even simply might have had, is now reworked to sound like just another rock opera populist corporate tune. The motives may be well-meaning. But I am still stunned by their use of this song!?
Here's the early version that we have come to love and to be emotional about. I can remember, many decades ago, visiting friends' house and for the first time hearing this being played. It stopped me and I asked for it to be played again. It was amazing then and has remained so ever since.
Throw Your Arms Around Me (1986)
Along the way, Mark Seymour has produced more acoustic versions, here's one:
and yet another acoustic version. This time much slower
——————————————–
I have ended up with about five different versions of this on different albums. It cannot understand how anyone could rework such a song.
I actually blame Pete Townshend for taking The Who music and making rock operas, such as Tommy. While Tommy was OK for the time, ever since all sorts of corporations have taken good rock songs and reworked the tunes to pump out all types of dumbed down versions of the original. As for all those shocking school rock eisteddfods, just do not get me started!
Good rock music is about rock and roll and we all know what those words stand for!  All that corporate middle of the road and rock opera stuff that has poured out over the last couple of decades does not come anywhere near the original passionate music.
Throw Your Arms Around Me  remains an emotional song and when I hear new the ABC version, I just go blank!
Enough of even thinking about this, it is time to play some loud rock 'n roll!
———————————————–
Paul Costigan, 16 August 2014