Music Review online
Linton Kwensi Johnson, more time, from Paris Live, 2004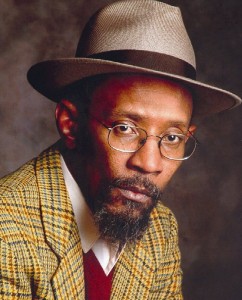 We have been bombarded recently with a lot of neo-conservative rubbish about how everyone needs to work longer hours and stay in work for more years. There's so much indoctrination being put about how people need to do more and expect less. I disagree.
In Australia there is nothing seriously wrong with the economy that could not be fixed if we were to move the big corporations out of the political processes and got back to electing a government that was actually elected to serve the people. The inequities we have at the moment could be fixed if the business end of town were stopped from ripping off everyone in the name of further huge profits. It is really sad to see our current crop of politicians being mindless puppets to the corporates.
This is a time of rising inequities and it seems that people have come to accept this change to the Australian way of living.
At times like this, one wonders if there are voices left out there to ring the alarm bells loud enough for people to wake up and do something about things.
I was reminded of a song, More Time, by Linton Kwensi Johnson. It is about how we need to safeguard a quality of life. Despite the rhetoric from our privileged political and business classes, life is worth living! We should make sure that everyone has time to enjoy their short stay on this earth.
Have listen to this:
There's more music along these lines to follow in the next couple of days.
————————————————
Paul Costigan, 15 September 2014