Some Humans aren't Human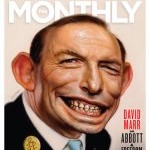 We would all love to think that everyone we meet had a kind heart and that they were humane and that they would always treat others well. Sadly this is not so.
In fact one wonders whether such people are in the minority! Our current Federal Government is made up of people who would have trouble being classed as human and everything they are doing clearly shows that they lack humanity.
Various artists deal with this fact that society is made up of some very nasty beings.
John Prine tackled this subject with a song that hits the mark.
——————————————–
Paul Costigan