First Listen: New John Mayall album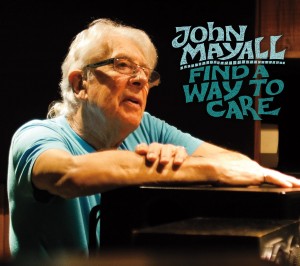 Find a Way To Care – John Mayall (2015)
For all the many John Mayall fans this is great news. A new album and even better, John and his band are in top form. There's more than usual use of keyboards and a few with strong brass instruments.
It is as good as it gets. Totally recommended.
Here's an online announcement of the album  – click here
For more on John Mayall – click here.
Rating 8/10

—————————————–
Paul Costigan