Review: Music
Jesse Winchester – his last two albums:
Love Filling Station (2009) & A Reasonable Amount of Trouble (2014)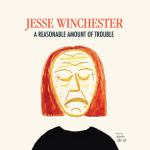 Over many decades I have tuned in and out of the music of Jesse Winchester. I have always liked it but cannot say that I ever fully embraced much of his music.
This was a shame as he was indeed a very gentle and quiet personality with an eye on the world.
The strange thing is that along the way I had been interested in contemporaries such as Gordon Lightfoot and few other country/folk blues singer songwriters.
Alas, life is strange.
Just recently I purchased his 2014 album A Reasonable Amount of Trouble. I took to this album almost straight away. His gentle voice and peaceful delivery of his songs is a beautiful experience. There's plenty of emotion including quite a bit of dry humour.
I saw one video where he delivered a song and the singer next to him, Neko Case, had a tear rolling down her cheek.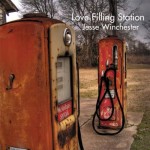 In exploring hs music I then moved back to his 2009 album, Love Filling Station. Likewise the album contains more beautiful music and again it is a quiet mix of country, blues and folk. I can imagine many people not liking his music.  It is a matured version of earlier styles of singer/ songwriter music that many of us grew up with. But I will leave that to others as for me his words are very poignant and personal – and again – very beautiful.
I have listened briefly to earlier songs and find his younger voice quiet different. I prefer the more recent sounds of this very gifted singer songwriter. One day soon I will listen to a slightly earlier one, titled Gentleman of Leisure.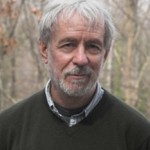 Sadly the reason his music came to my attention was that the music news was full of tributes following his death earlier this year. When you read the large volume of kind words from so many people, you realise that this man must have been one of those very special guys. It is shame there will be no more.
And once you are aware of his death, a few of his last sounds take on a slightly different meaning. Beautiful! An example of how sad his music can be is in the song Ghosts where he is talking about the moments when he was leaving the USA to go to Canada to escape being drafted. As a young man, he is saying good-bye to his mum with the knowledge that they might not be able to see each other again. In other songs, there are messages about grasping life while you can.
Here's a few video's of his live performances – but I do recommend a listen to these two albums when you get a chance.
Sham-A-Ling-Dong-Ding – Jesse Winchester on Elvis Costello's "Spectacle"
Jesse Winchester  and "Hank and Lefty"
Jesse Winchester , "That's What Makes You Strong"
Jesse Winchester, I Wave Bye Bye
————————————
These recommendation may change a little as I am enjoying the music more every time I play the albums.
Love Filling Station (2009) – Recommendation: Rating 8/10
A Reasonable Amount of Trouble (2014) – Recommendation: Rating 9/10
——————————————
Paul Costigan