Tax Rorts and the IPA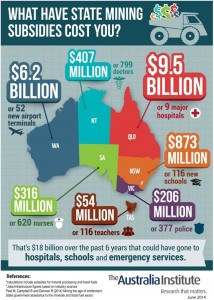 Australia has been suffering for several years now through an era whereby an ideological ultra conservative group of people (mostly men), who make up the Institute of Public Affairs, have been allowed to dominate the important social, financial and environmental debates.
Their damage will be long-lasting.
To make matters worse, it is reported that they have worked out all sorts of scams in their use of public funds. This ultra conservative private organisation argues for small government and that many of the social issues should not be addressed through government funding. Meanwhile through a deceptive use of the tax system, they are able to offer tax deductions to their ultra conservative corporate mates.
There's a very enlightening article on the Independent Australia website – click here.
——————————-
Paul Costigan, 29 July 2014