Review: TV on DVD
Inspector Nardone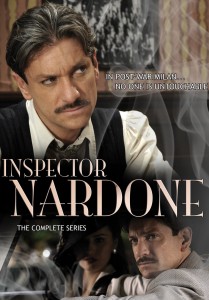 This twelve episode mini series is set in Milan, Italy, after World War II. There's the tensions of the society getting back together after the invasion and the local divisions, being communists, partisans and the fascists.
The character of Inspector Nardone, is based on the real life police officer of the times who was a legend in the 1950s and 1960s.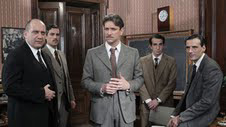 The story line is the usual. The Inspector has a strong moral code, he does not favour anyone no matter how important, has trouble with superiors, has a loyal team, and always available to assist those in trouble. He also happens to be handsome and has some wonderful lines. He likes coffee, but not northern coffee. The supporting cast is impressive.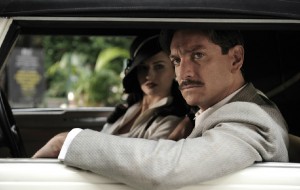 The cinema-photography is first class; love the clothes of the period and the cars. Again as in other Italian programs, there are lots of wonderful architecture, great interiors and as usual – there's food.
There is ongoing joke throughout about coffee. Apparently people from the south, as is Nardone, just cannot stand the coffee from the north of Italy, such as in Milan. It is amazing how times he is offered a coffee but always knocks it back. Eventually we see him make coffee at home using his own Neapolitan flip coffee pot.
This series is highly recommended as a crime drama and as a pleasure to watch. It is very easy on the eyes in manner ways.
Recommended: Rating 9/10
———————————–
Paul Costigan, 11 March 2014.