Opinion: Health Costs – the reality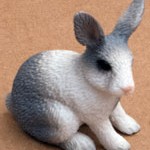 The Australian Government is currently not doing much,  except to hand power to its business friends.
We expect all manner of stupid decisions to follow soon. That is, once the business groups have worked out what they want this Rabbott Government to do. Hence all the reviews underway, which are being overseen by the business and lobby groups who brought this government to power.
One of the big issues for all government is health. There is no local, state or national government that is not having to consider how their budgets will cope with the ever-increasing health costs.
This government, unfortunately for the population of Australia, has some big decisions to make. At the moment they have been putting out sorts of malicious and confusing messages. You know how it goes, create the illusion of  problem, make out the problems is even bigger and more complicated than it is, and then put forward the solution. And bugger the consequences for the disadvantaged sector of this society. Just make sure your friends do well.

I had thought of putting a word or two together on the subject of health and politics. But alas today that wonderful economic journalists has landed a piece in the Fairfax press that hits the nail right on the head. Could not be clearer.
Thanks again to the wisdom and commitment of Ross Gittens – here is a good word or two – click here.